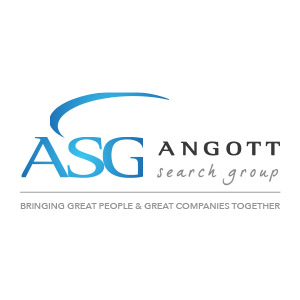 Headquartered in SE MI, our client company was created in 1985 and continues to grow with more than 30 years of successful operational entrepreneurship. The company has interests in comprehensive energy solutions; fuel supply; oil field services; logistics and transportation; real estate investment; private equity; technology services; and turnkey modular solutions. Their leadership team is intimately familiar with the businesses they run due to their extensive operational industry experience, making them exceptional strategic advisors. Their entrepreneurial approach has resulted in the creation of three new businesses over the last two years, along with significant investments in three additional companies within that same timeframe.  They are not satisfied with the status quo, but continually evolve to meet the needs of their customers by identifying and seizing market opportunities others often miss.
JOB SUMMARY
Reporting directly to the Chairman/CEO, the President of the company's Division will be a member of the Executive Leadership Team.
The President is also responsible to ensure the adoption of the broader strategic goals and initiatives throughout the enterprise. This position supports the Chairman/CEO by bringing increased leadership, performance, effectiveness and accountability to all leadership functions within the divisional organizations. The President of the division will manage the development of monthly Key Performance Indicators (KPI'S), which summarize the individual businesses activities and financial position.
The ideal candidate must have distinguished themselves in distribution/ wholesale, manufacturing operations, or consultative service industries. A demonstrated ability to coach, mentor and develop strong executive leaders is essential for success in this position.  He/she will have the professional experience and personal characteristics to establish credibility and competence that contribute to the sustained profitable management and growth of each of the companies.
The three most critical functions of the President role are:
Translating key aspects of strategy into required business support systems which cover areas such as decision processes, accountability measures, financial analytics and IT value added.
To ensure that key business support and service systems interface and connect in a seamless, integrated way across the enterprise to promote speed of execution, and to promote the capacity to operate as one company.
Promote and enable organizational change initiatives to be constantly adaptive and responsive to the needs and demands of the company's strategy.
MANAGEMENT RESPONSIBILITIES
Working closely with the Chairman/CEO, this position will be meeting with the leadership team members to assist in developing strategic plans, business initiatives and follow through based on the Chairman/CEO's directives.
The successful candidate must interact effectively and cooperatively with executive team members, developing strong and trusting relationships.
This individual's involvement in meetings, decisions and providing guidance must be viewed by the team as a true business partner, a person that when he/she enters the room, a feeling of comradery and acceptance is perceived by all.
PRIMARY RESPONSIBILITES & SCOPE
The ideal candidate is thoughtful and calm in high stress situations with the ability to inspire colleagues.
Coach the Leadership Team to fully understand the Company's mission, profit, and performance goals.  The Director of Business Strategy helps the Chairman/CEO lead the Executive Team to achieve the goals set forth in the strategic plan without undue involvement of the Chairman/CEO.
Is Diplomatic and emotionally mature; possess well developed negation skills and has the ability to resolve conflict and facilitate negotiations with tact and diplomacy and ensure accountability amongst the Leadership Team.
Develops and maintains productive relationships with multiple stakeholders and Business Leaders.
Ensures timely and accurate reporting of monthly, quarterly and annual financial key performance indicators (KPI's).
Strategic planning, analytical and program evaluation skills to effectively provide sound leadership to all planning initiatives and ensure accountability for achievement of results throughout the company.
Solve problems with a logical and systematic approach, anticipate the implications and consequences of situations, take appropriate actions and analyze strengths and weaknesses.
Demonstrate a progressive style that actively promotes staff involvement with an emphasis on motivating, mentoring, support for innovation, encouragement of new ideas, inspire action and achieve results.
Financial Management; timely and efficient in all budgeting, financial and information reporting.
Analyze complex information /problems in an objective manner and derive logical conclusions to provide a sound basis for establishing recommendations for appropriate courses of action.
REQUIRED EXPERIENCE
15+ Years of senior management experience involving full P&L, balance sheet, financial modeling, capital structures and business development experience.
Strong Midwestern work ethic; e.g. "roll-up our sleeves" leader.
Proven track record as Chief Strategy Officer, Chief Administrative Officer, President/CEO or Senior Vice President.
Proven ability to influence with an approachable style that inspires confidence within the Leadership Team. Ability to inspire trust and confidence to achieve the highest standards of performance.
Skilled in Flawless Execution, Program Management, Business Mentor/Communicator, Talent Management, Communication & Change Agent, Proactive Spend Management, Business Analytics, Financial Planning, Excellent Interpersonal Skills.
Have professional and managerial skills to operate in a complex and dynamic organization.
Possess impeccable integrity and ethics.  Respectful of others and respected by peers.  Is honest, sincere, dependable, authentic and trustworthy.  Committed to the company's values, vision and mission and has the ability to act as a role model.
Proven ability to manage a fast paced and entrepreneurial environment.
Highly articulate to convey points in a clear and highly compelling manner to senior executive, management team and customers.  Must be a good listener.
Ability to grasp key business drivers in the industry and effectively lead others to pursue opportunities.  Very detail oriented with strong leadership and project management skills.
Proven creative problem solving skills with a drive to create "solutions".
Highly focused, organized, analytical thinker who initiatives as opposed to reacts.
Successful experience with financial management and operational planning costs.
Demonstrated degree of passion and energy with laser focus on execution of results.
An open, honest and respectful communication style tailored to the audience.  Must be comfortable speaking in public, in formal and informal settings.
Ability to efficiently develop thorough analyses and communicate reasonable, accurate, and defendable conclusions.
Ability to identify opportunities for cost savings/profit enhancement and efficiency improvements.
Ability to analyze, question and summarize data for executive decision making.
Demonstrated analytical, written communication and organizational skills.  Excellent verbal and written skills.
Proficient in Microsoft Outlook, Excel, WORD.