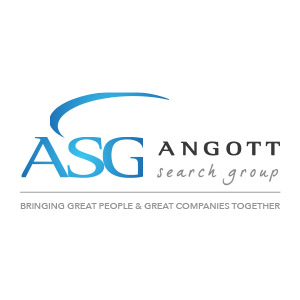 Scope of Role and Responsibilities
The Chief Operating Officer (COO) will have responsibility for leading and managing the operations of the company from both a tactical and strategic perspective.  This will include community relations, marketing, finance, member services, provider relationships, quality assurance, and IT.  This critical role will be responsible for evaluating and managing all processes, procedures, systems, and functions relating to the above within the organization, with the goal to improve efficiencies in any and all areas of the organization.   The COO will report directly to the CEO and will work closely with the Board of Directors and the key management team.
Skill Set Required/Profile
EDUCATION
A well-qualified candidate for this position with the organization must have a four-year college degree. Ideally, this individual will also have an advanced degree, preferably an MBA.
BACKGROUND EXPERIENCE
The COO will be a highly visible key senior officer for the organization and he or she will report directly to the CEO. A well-qualified candidate for this role will have a minimum of ten years' experience in a leadership capacity, having held positions of Director level or above for at least five years.  Ideally this person will possess the following qualifications:
Versatile and well-rounded operations management experience with very strong administrative, communication, and analytical skills.  This candidate must be very intelligent, operationally savvy and creative, with an above average ability to diagnose and restructure operations, systems, logistics and organizational flow, as well as improve the company's internal and external constituents.
Strong Operations background, with in depth experience in healthcare and/or managed networks being the best fit. The organization is a nonprofit organization, however, its culture is an entrepreneurial environment.  Candidates from for profit and nonprofit will be considered for this role.
A collaborative, team oriented mindset is essential for this position and the company culture.  The person in this role of COO must have strong administrative and managerial skills, and be a strong communicator. The ideal candidate for our position will have the confidence and assertiveness to make decisions, and own the consequences of their decisions.  He or she must be well-qualified in creating and implementing proven strategies in order to coordinate and implement new procedures and efficiencies.
A career history of progressively more responsible positions and achievements.  This individual must present with a strong track record of success as a dynamic, detail oriented problem solver, capable of providing strategic counsel to support the organization's overall growth objectives;
Strong operations management experience. The ultimate duties and responsibilities projected for this position will require the background and expertise of a senior level executive with extensive background managing or running a division.  He or she must have had responsibility and experience managing multiple direct reports.  This individual will be expected to direct and contribute a high degree of expertise in terms of the organization's continued growth and business relationships.
INTERPERSONAL SKILLS
As a senior executive with the organization, the individual selected for this position must project a polished, professional presence and possess excellent interpersonal skills.  This candidate will be a critical member of the senior management team, and must have sufficient in-depth knowledge of not only what will work but how and why.  With confidence and consistency, this individual must be action oriented – someone who exudes a passion for the business, its key internal and external constituent relationships, and its future.  He or she must also possess the ability to work effectively within all levels of the organization to bring about desired results.
LEADERSHIP SKILLS
It is imperative that the individual selected for this position possess outstanding leadership skills, sound judgment, and superior communication skills since their task within the organization is to provide expertise from a tactical and strategic perspective.  An innovative, creative problem solver, this individual must inspire confidence and trust as the ability to provide solid direction and dependability.
ENERGY LEVEL
The person selected for this key senior management position with the company must have a passion for the business and possess an extremely high energy level.  This highly principled individual must function effectively under potentially challenging circumstances requiring quick thinking and sound judgment.
GROWTH POTENTIAL
The candidate of choice will be capable of assuming additional responsibilities in the future, including the possibility of promotion to CEO, so an ability to grow within this organization is a must.   He or she must possess the knowledge, stability and big picture orientation necessary to help direct the organization to continued success.
COMPENSATION
The compensation for this position will be primarily salary, and will be dependent on the background of the individual; and will be at a level that will attract the caliber of person needed and desired in this organization.
GEOGRAPHIC LOCATION
Our candidate will enjoy the lifestyle and other advantages of residing within Southeast Michigan and working from headquarters in downtown Detroit, Michigan.
REFERENCES
A well-qualified candidate for this position must have a stable personal and professional background.  References and background checks will be completed by Angott Search Group prior to an employment offer being extended by the organization.