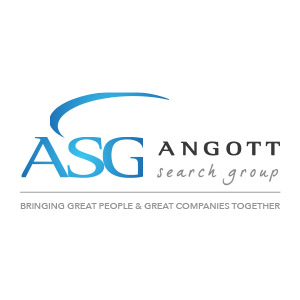 SUMMARY
The Compliance Officer uses a combination of compliance monitoring reviews, data analytics and statistical analyses to proactively identify compliance risks or gaps in controls and recommend corrective action. The role is responsible to provide research and analytical support; communicate compliance deficiencies and potential problems to management and staff; coordinate with and provide assistance to management in developing and implementing corrective action to resolve identified problems. This position is responsible for ensuring compliance with all record-keeping and reporting requirements of the Community Reinvestment Act.
ESSENTIAL DUTIES AND RESPONSIBILITIES include the following. Other duties may be assigned.
Perform ongoing Compliance Monitoring of the Residential Mortgage, Consumer Lending, and the Commercial Lending of the bank. Identify gaps in controls, propose solutions, and implement corrective actions. Actively partner with the business units in the implementation of comprehensive, ongoing, compliance reviews/monitoring based upon the results of the risk assessment process.
Responsible for the overall process by which the bank collects, organizes, maintains and reports data regarding its CRA performance. Create tools and workflows to assist lines of business with identifying CRA reportable/creditable lending, investments and service activities.
Analyzes and/or assesses data from the lines of business regarding CRA Community Development Loans, Investments, and Service activity in CRA reporting systems. Analyze business data to improve data integrity, build meaningful reports, and reconcile information across multiple systems.
Ensures the bank collects, maintains, and reports, as required, all CRA reportable Small Business Loans, Small Farm Loans, as well as Community Development Loans, Investments, and Service Activities.
Prepare quality performance metric reports for CRA management and team, including information on peer performance relative to HSB performance. Advise CRA Committee and CRA Officer regarding opportunities for improvement, and areas of concern. Identify and track appropriate KRIs/KPIs to assist the organization with understanding its CRA and profile and performance.
Assist the Chief Compliance Officer with the collection, preparation, and submission of all audit and examination materials as needed. Collaborate with the line of business and management to draft appropriate management responses to any findings and assist in the implementation of any necessary remediation.
Actively partner with the business units in implementation of all federal regulations and state laws, including but not limited to Reg Z, RESPA, UDAAP, Truth in Savings, Electronic Funds Transfer Act, Funds Availability, Reserve Requirements, Unlawful Internet Gambling Enforcement Act, as well as BSA/AML and OFAC.
Gather and analyze data from the various lines of business as well as public and peer data in order to evaluate the bank's fair lending performance. Analyze business data to improve data integrity, build meaningful reports, and reconcile information across multiple systems, as necessary.
Prepare quality performance metric reports on fair lending for management and lending teams. Advise same regarding opportunities for improvement, areas of concern, etc. Identify and track appropriate KRIs/KPIs to assist the organization with understanding its fair lending profile and performance.
Assist in the coordination and delivery of an effective compliance training program, including introductory training for new employees as well as ongoing training.
QUALIFICATIONS
To perform this job successfully, an individual must be able to perform each essential duty satisfactorily. The requirements listed below are representative of the knowledge, skill, and/or ability required. Reasonable accommodations may be made to enable individuals with disabilities to perform the essential functions.
KNOWLEDGE, SKILLS, and ABILITIES
Proficient with programming or report writing, to include the ability to write expression statements. Exemplary analytical, technical, and complex problem solving skills with strong attention to detail.
Proficient in Microsoft Office tools such as Excel, Word, Access, PowerPoint, and the proven ability to learn how to use other unique technologies. Working knowledge of risk management, quality control and audit practices. Demonstrated ability to perform complex data analysis and develop meaningful summarizations of key findings. Excellent organizational skills: ability to effectively prioritize tasks, follow up, and produce consistently accurate work in adherence to deadlines. High ethical standards: excellent judgment, logic and reasoning. Highly flexible, multi-task oriented: capable of rapidly changing directions based on Business demands. Exceptional verbal and written communication: ability to summarize fact-based results in clear, accurate and concise written reports and explain results to business units. Ability to work independently as well as in a team environment and take personal accountability for actions and work product.
EDUCATION and EXPERIENCE
Bachelor's degree in a related field or an equivalent combination of education and experience, required. Three (3) or more years' experience in financial services required. Minimum of two (2) years' previous bank compliance analyst experience required. Strong foundation and business experience of compliance regulations specifically related to lending areas of a financial institution including, but not limited to, Fair Lending, MLA, SCRA, HMDA, SAFE Act, Reg. O, TILA, RESPA, CRA, FCRA, Flood Insurance Regulations, UDAAP, and industry trends and "best practices". Prior experience with CRA and Fair Lending Analysis desired, including reporting and presentment. Experience with RATA Comply or comparable CRA/HMDA software with mapping capabilities desired.