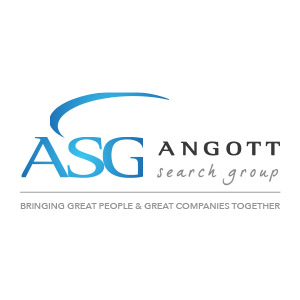 Our community bank client based in Northeast Ohio is seeking a File Maintenance Manager for their loan servicing team.  This person will work closely with managers of the bank to help automate the loan servicing process and effectively and efficiently run the team.   This person will have a staff of 8 people underneath them and will be in charge of new loan setup, data going on loans, fixing incorrect data, etc.
Essential Duties and Responsibilities:
Oversees new loan set-up to include data interface and CIF maintenance in Miser; assures dual control over all file maintenance per SOX; monitors and reports on transaction security code usage.
Resolve discrepancies found in QC of loan files; helps to establish and implement standards and procedures for mortgage servicing QC.
Oversees the Quality Assurance Plan for compliance with MERS, Inc. published procedures and audit all new loan files originated by Home Savings to ensure accuracy in Miser system.
Maintains hands-on familiarity with Fidelity Miser (or current) Loan Servicing System capabilities, controls, performance and new developments; collaborates with internal and external resources to identify and resolve error conditions and to achieve optimal system utilization.
Ensure all assigned file maintenance audits are conducted and properly documented, including audits of changes to interest rate, payment amount, maturity dates, and other select fields; along with the audit on all name and address changes in accordance to Sarbanes/Oxley Act.
Delegate and/or perform daily cash and journal transactions and file maintenance for loan payoffs, payment corrections, loan modifications, deferral of fees, misc. journal entries.
Create reports utilizing single or multiple databases.
Assists with system-related account inquiries, transaction analyses and corrections.
Maintains periodic indices and update interest rates for all variable rate products.
Coordinates with IT on system release implementation, and large data maintenance uploads.
Act as Loan Servicing representative in IMUG and participating in committees researching, choosing, and implementing new products and servicing solutions.
Qualifications:
Associate's degree or equivalent from two-year college or technical school in Accounting, Business, or other related field.
Minimum five-years related experience in mortgage servicing.
Strong techinal and operational skills.
Ability to read, analyze, and interpret loan and legal documents.
Supervisory Responsibilities:
Directly supervises staff in the File Maintenance and Quality Control areas; carries out supervisory responsibilities in accordance with the organization's policies and applicable laws; responsibilities include interviewing, hiring, and training employees, planning, assigning, and directing work, appraising performance, rewarding and disciplining employees, addressing complaints, and resolving problems.