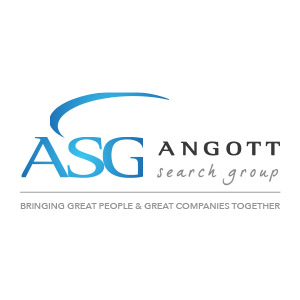 Seeking: HR Generalist with at least 5 years of experience. Key industry experience is manufacturing / automotive. This HR Manager will be a one person department doing all HR (including processing payroll and mentoring management on ER, PMP, and much more. Great compensation package. Location: Farmington Hills, Michigan.
Summary
The HR Manager is directly responsible for the overall administration, coordination, and evaluation of the human resource function within the company.
Recruiting, hiring, discipline, coaching, and termination of Employees
Administers recruitment effort for all exempt, nonexempt and temporary workers; writes and places advertisements.
Collaborates with supervisors to screen and interview candidates; conducts reference checking; extends job offers; conducts new-employee orientations; monitors career-path/succession planning program and employee relations counseling.
Manages and administers all aspects of the hiring process of an employee.
Reviews disciplinary and performance issues and makes recommendations to management regarding same.
Coordinates or conducts exit interviews to determine reasons behind separations.
Responsible for continuous improvements in efficiency of human resources department and delivery of human resources services to management and employees.
Payroll, PTO, and Benefit Administration
Establishes and administers all needed payroll and benefit platforms and systems (external and internal) to guarantee compliance with federal, state, and local laws as well as internal control procedures.
Administers the benefits program to include claims resolution, change reporting, approving invoices for payment, annual re-evaluation of benefits policies for cost-effectiveness, information activities program and cash flow.
Management of 401K membership including recording of acceptance or decline of company program.
Maintains employee's PTO accounts.
Administration of all HR related paperwork in compliance with federal, state, and local laws including processing of payroll
Ensures compliance with all federal, state, and local employment laws.
Performs all audits needed (workers comp, benefits, 401k, etc.)
Develops and maintains affirmative action program; files EEO-1 annually; maintains other records, reports and logs to conform to EEO regulations.
Participates in administrative staff meetings and attends other meetings, such as seminars.
Maintains organizational charts and employee directory.
Corroborates with and advises department managers in carrying out their responsibilities on personnel information needs (e.g. SharePoint or public drives).
Manage company's compensation plan and performance review program
Implements and annually updates the compensation program.
Writes (or rewrites) job descriptions as necessary.
Conducts annual salary surveys and develops a performance evaluation program and revises as necessary.
Maintain company's policies and procedures
Initiates the development and implementation of personnel policies and procedures; prepares and maintains handbook on policies and procedures.
Annually reviews and makes recommendations to executive management for improvement of the organization's policies, procedures, and practices on personnel matters.
Communicates changes in the organization's personnel policies and procedures and ensures that proper compliance is followed.
Budget forecast and monthly headcount reporting
Prepares headcount related monthly reporting.
Develops and administers various human resources plan and procedures for all company personnel for the yearly budget and quarterly forecasts.
Competencies
Business acumen.
Communication (verbal and written).
Consultation.
Critical evaluation.
Global & cultural awareness.
HR Expertise.
Relationship Management.
Highest ethical practices and strict confidentiality are required at all times.
Supervisory Responsibility
N/A
Work Environment / Physical Demands
This job operates in a professional office environment. This role routinely uses standard office equipment.
The physical demands described here are representative of those that must be met by an employee to successfully perform the essential functions of this job as described above.
While performing the duties of this job, the employee is occasionally required to stand; walk; sit; use hands to finger, handle or feel objects, tools or controls; reach with hands and arms; climb stairs; and effectively communicate with others. The employee must occasionally lift or move office products and supplies, up to 20 pounds.
Position Type / Expected Hours of Work
This is a full-time position. Regular days and hours of work are Monday through Friday 7:00 to 5:00 week days.  This position at times might require longer hours and weekend work.
Travel
Travel is primarily local during the business day, although some out-of-area and overnight travel may be expected.
Required Education and Experience
A bachelor's degree and three years of human resource experience, or five years of experience in the HR field.
Preferred Education and Experience
A master's degree in human resource management.
Additional Eligibility Qualifications
SHRM Certified Professional (SHRM-CP) or SHRM Senior Certified Professional (SHRM-SCP) credential to be acquired if not in place.
Other Duties
This job description is not designed to cover or contain a comprehensive listing of activities, duties, or responsibilities required for this job. Duties, responsibilities, work hours, locations or activities may change at any time upon notice at the company's sole discretion.