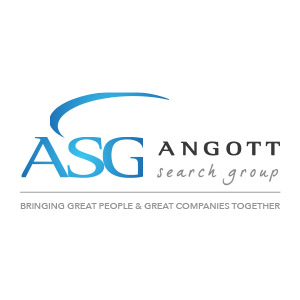 Angott Search Group has partnered with their credit union client in their search for a Mortgage Loan Officer. This person will increase mortgage loan originations by developing business contacts and attracting mortgage business. They will educate members and prospective members on credit union mortgage products, sell applicable products and services, and provide members with an extraordinary experience in accord with the credit union's core values and service promise.
Responsibilities:
Attract new mortgage loan applications by developing referral relationships within the community, specifically with the real estate community; making sales calls to prospective mortgage referral partners.
Maintain and continually develop an active book of referral business outside of the credit union.
Originate mortgage loan applications for new self-sourced referrals who are seeking a mortgage.
Serve as liaison between the credit union and various community associations and businesses.
Attend home mortgage functions such as home shows, Board of Realtors Functions, Home Builders Association functions promoting products and services.
Verify and examine loan application and closing documents for accuracy, obtain additional information as necessary and forward to the appropriate department.
Maintain an up-to-date and comprehensive knowledge of all state and federal legal obligations and regulations relating to mortgages.
Build rapport and use active listening to identify member's needs while actively researching member's accounts to determine consultative sales and cross-sell opportunities.
Comply with Bank Secrecy Act, OFAC and USA PATRIOT Act including Customer Identification Program, Customer Due Diligence, identifying high risk accounts, and reporting suspicious activities to the BSA Department.
Create and promote a positive professional image of one's self and the credit union.
Education and Experience:
A two-year college degree OR completion of a specialized course of study at a business or trade school OR completion of a specialized and extensive in-house training or apprenticeship program.
Three to five years mortgage lending experience, including, but not limited to mortgage principles, mortgage loan originations, etc.
Service and sales experience desired.
Requirements:
Strong verbal and written communication and grammar skills.
Ability to be bonded required.
Ability to be registered under the SAFE Act required.
Ability to successfully organize, prioritize, and manage multiple responsibilities.
Team player with a positive attitude and flexibility.
Professional demeanor and personal accountability.
Travel to offsite business locations required.