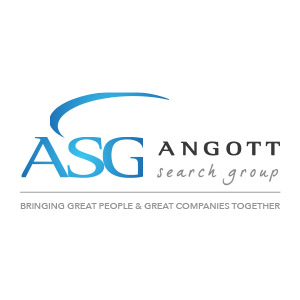 Our client is seeking a Senior Credit Analyst for their Sparta office. This individual will perform a variety of commercial loan support services, including numerous duties which facilitate and safeguard the lending function.
ACCOUNTABILITY STANDARDS
Portray the proper bank image by maintaining good customer relations, both internal and external.
Perform duties accurately, efficiently and in a timely manner.
Get to know our organization thoroughly – what it stands for, the services it offers, and who are the staff members involved in providing particular services.  Through you, your client will be assisted in understanding how valuable the bank can be to them.
Be flexible, possess the ability to manage priorities and handle multiple tasks.
Conduct yourself according to the bank's corporate values.
REQUIRED QUALIFICATIONS
Bachelor's Degree in finance, accounting, or other related field required.
Minimum of three years commercial loan underwriting experience preferred (SBA, FSA, participation, and construction knowledge helpful).
Superior Analytical Skills.
Flexible, dependable, and service-oriented.
Exceptional organizational and communication skills – written and verbal.
Proficiency with computer software and learning new programs.
Strong knowledge of financial documents and general accounting principles.
Ability to handle multiple tasks simultaneously.
Ability to meet established deadlines.
Strong attention to detail.
Expected to conduct relationships in a manner that will enhance the overall marketing effort of the organization.
RELATIONSHIPS
Accountable to Credit Manager for the fulfillment of their functions, responsibilities, and proper interpretation of authority.
Extensive contact with clients, the public, and the community and to conduct relationships in a manner that will enhance the overall strategy and marketing efforts of the organization.
Involvement in community organizations and participation in community projects and events as deemed appropriate.
REQUIRED RESPONSIBILITIES
Use critical thinking to conduct thorough risk analysis of applications for commercial credit including the Bank's most complex relationships.
Construct financial statement spreads and understand and interpret key ratios.
Complete thorough real estate evaluations on various property types.
Responsible for calculating risk scorecard and recommending risk ratings.
Collect credit information for preparation of commercial loan package.
Provide an analyzed, researched, and documented package for review by supervisor, officers, committee, or Board as appropriate.
Maintains complete and orderly credit files on loan customers and obtains credit information on borrowers.
Maintains various loan/departmental reports.
Client contact as necessary.
Provide bank management with loan reports as required in a timely manner.
Mentor and train new credit analysts – as applicable.
Assists supervisor in the establishment and maintenance of procedures necessary to assure good quality loan documentation.
Assist loan officers as requested.
Working knowledge of and compliance with policies and procedures of the Bank.
Is responsible for being familiar with and complying with the provisions of the Bank Secrecy Act and USA PATRIOT Act as they relate to the functions of this position.  Completes all required reports related to those acts and reports any observed violations or potential violations of those acts to a supervisor or other appropriate bank officer.
Performs other duties as may be required from time to time.