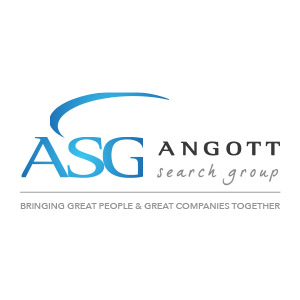 Autonomous Driving System Division of leading Global Automotive manufacturer is developing a research team in the US whose mission is to design and develop an autonomous research system capable of autonomous driving on pre-defined routes without the need for driver intervention.
The primary responsibility for this job is to support systems engineering leadership to develop systems requirements and architectures for autonomous driving ecosystem. Developing systems documentation that lead to robustness in close communication with team members throughout the autonomous driving engineering teams.
Develop Use Cases and Operational Scenarios for Autonomous Driving Systems.
Develop and track system and subsystem requirements specifications.
Develop architecture and design specifications and interfaces working with the Autonomous Driving, Autonomous Vehicle Platform and Mobility Management teams across American Haval Motor Technologies and global development centers of Great Wall Motors.
Develop and maintain systems and robustness documentation with traceability.
Develop and work with ADS team to develop Boundary Diagrams, Interface analysis, P-Diagrams, Noise Factor Management Strategies, FMEA, FMEM, DVP&R, etc.
Participate in development sprints and enable system design & architecture viewpoints to autonomous features software development.
Support Systems Engineering leadership to develop best practices, processes and tools that ensure traceability, enable measurement of status for the entire ADS ecosystem.
MINIMUM QUALIFICATIONS
EDUCATION, CERTIFICATIONS, AND TRAINING:
BS required; MS (or equivalent) preferred in engineering or computer science with 7+ years of relevant experience in Automotive (or related domain such as Aerospace systems) industry.
SKILLS AND BACKGROUND:
Experience working with Real-time systems development/ maintenance/ communication/ usage of Use Cases, Boundary Diagrams, Interface analysis, P-Diagrams, Noise Factors (or similar methods in Systems Engineering V).
Understanding of FMEA, Failure Modes and Effects Mitigation, Development, Design of Experiments, Design Verification Development Planning and Reporting.
Experience in working on safety-critical systems development.
Experience in designing system architectures (allocation to HW/SW) for high-integrity vehicle systems or similar mission-critical / life-critical applications.
Experience working with Functional Safety and contributing to safety analysis and designs.
Model-Based Systems Engineering (MBSE), SysML experience.
Experience with Systems Processes (System V, Agile SCRUM etc.).
Knowledge of industry standards/guidelines preferred (INCOSE, ISO 26262, Automotive and/or Aviation DO-178C etc.).
Model-Based Software Engineering and/or Software Architecture experience highly desired.
Programming experience in C++, Python preferred.
Good communication skills.