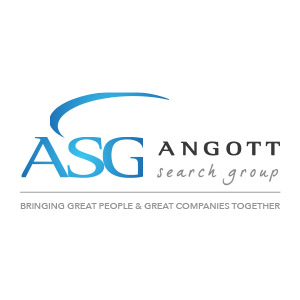 The Talent Acquisition Specialist will be responsible for full life cycle recruiting including sourcing, networking, interviewing, hiring and onboarding top talent.  This is a unique opportunity to learn the banking industry from the inside.  This position will become a talent expert for all business lines including: retail, operations, commercial, wealth management, financial consultants, and mortgage across 60+ locations.  This position partners with the Vice President of Talent Acquisition to fulfill positions from senior leadership to entry level with a focus in Maine, extending into New Hampshire and Massachusetts.  This person must be comfortable managing 20+ positions in different stages of the recruiting life cycle from requisition to onboarding.  The position requires a person who is high-energy, self-motivated and driven with a service mentality, as well as, someone who can change direction quickly while handling multiple inquiries from different managers simultaneously.  We are looking for an experienced recruiter who is passionate about finding top talent and has the ability to overcome talent market restraints, while executing a positive can-do approach.  An investigative and inquisitive mindset combined with creative thinking is an absolute must to be successful in this role.
The essential functions are noted below; however, not every duty assigned is listed and this position may evolve overtime requiring additional responsibility related to HR and Talent Acquisition.
Essential Duties and Responsibilities 
In partnership with the VP of Talent Acquisition  this position manages- intake meetings with hiring managers; design and placement of internal and external advertisements; sourcing and networking with candidates; interviewing (by phone and in person); pre-employment verifications; recommendations for hire; creating and delivering offers; negotiating rates; and on boarding new hires.
Partners with VP of Talent Acquisition on a daily basis to set priorities and to create daily recruiting strategies.
Utilizes social media and job boards, along with other various recruitment methods, to drive candidate interest and establish pipelines for current and future opportunities.
Nurtures relationships with prospective candidates and manages on-going relationships with hiring managers across the organization.
Assists managers in developing acclimation schedules and supports on-boarding to ensure a top-notch new hire experience.
Maintains and promotes employee referral program to drive candidate referrals.
Partners with external staffing agencies to identify and recruit candidates, often for temporary staffing needs.
Maintains applicant tracking system and provides reporting metrics.
Education and/or Experience
5+ years of previous experience with full-life cycle recruiting in a corporate environment.  Thorough knowledge of recruitment and interviewing techniques, including federal and state laws regarding employment practices required.
Strong business acumen and resourcefulness to identify passive talent and leverage internal/external resources.  Experience working in a fast paced corporate recruiting environment where talent acquisition is the support area focused on locating, recruiting and hiring candidates into the same organization.
Language Skills 
Ability to interact professionally and appropriately with external candidates, vendors, and all levels of internal Stakeholders, up to and including senior management.  Top-notch communication skills, both written and verbal required.  Strong sense of customer service with a positive can-do attitude is required. 
Computer Skills
To perform this job successfully, an individual will need to have advanced knowledge of Human Resource systems, Microsoft Word, Excel, Outlook, Telephone, Internet or any other widely used software as obtained by the Company.  Expertise in these applications must be present at hire or quickly and easily developed after hire.  Experience with ADP Workforce Now is a plus. HRIS and Applicant Tracking Systems, as well as top-notch social media recruiting skills (Linked-in, JobsinME, Indeed, etc) required.