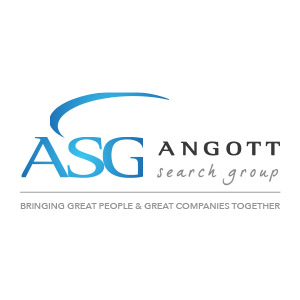 Autonomous Driving System Division of leading Global Automotive manufacturer is developing a research team in the US whose mission is to design and develop an autonomous research system capable of autonomous driving on pre-defined routes without the need for driver intervention.
The primary responsibility for this job is to work on the development build up, testing and continuous improvement of a SAE Level 4 vehicle development platform.
Primary Responsibilities:
Plan, design, schedule, and execute test and validation plans for all levels of Autonomous Driving System testing.
Conduct data analyses, document and publish test report to support test plans, present findings and feedback to project team.
Ensure issues are identified, logged, tracked and resolved during each testing phase.
Ensure system robustness by using lean engineering and lightweight, repeatable processes.
Integrate, test, improve, and specify hardware and software to support the Autonomous Driving System engineering community.
Support prototype autonomous vehicle builds at both internal workshop as well as external suppliers.
Work with ADS team to develop/utilize requirement, Use Cases, Boundary Diagrams, Interface analysis, P-Diagrams, Noise Factor Management Strategies, FMEA, FMEM, DVP&R, etc.
MINIMUM QUALIFICATIONS
EDUCATION, CERTIFICATIONS, AND TRAINING:
Bachelor's degree in electrical engineering, mechanical engineering or other relevant fields.
REQUIRED SKILLS AND BACKGROUND:
Experience in development of mechanical mounting, hardware electronics (design, build and testing).
Experience integrating electronic systems such as PC's, ECU's, Networks, power distribution, ground truth systems etc.
Familiarity with environmental, mechanical, and electrical verification testing methodologies in an automotive environment.
Ability to replicate problems to determine its type/nature and communicate this to engineers to help resolve issue.
Experience with specification and integration of data acquisition methodologies using various test instrumentation.
Familiarity GPS, Differential GPS, GNSS and ground truth system.
Experience with 2D&3D design software, e.g. Solidworks, AutoCAD, etc.
Programming experience, e.g. Matlab, C++.
DESIRED SKILLS AND BACKGROUND:
Master's degree in electrical engineering, mechanical engineering or other relevant fields.
Previously experience with ADAS and autonomous vehicle testing.
Experience with various networking including CAN, ethernet, UDP, etc.
Experience with systems engineering and robust engineering including boundary diagram, P-diagram and FMEAs.
Familiarity with Robot Operating System (ROS).