See Your Career: Map Your High-Impact Career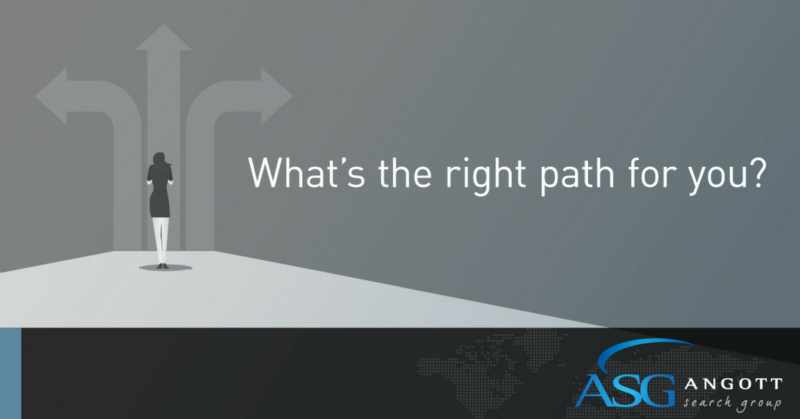 Now that you've put in the legwork to establish a brand that shows you are a thought leader and an Impact Player, it's time to put your plan into action. Whether you're hoping to earn an upper-management role or have your sights set on the C-Suite, here are some smart steps to take toward your goals.
1) Take on challenges. 
Particularly the ones no one else wants to. It shows leadership, a willingness to do what's necessary and a focus on the organization's best interests.
2) Zig-zag to the top. 
The road to the top seldom runs straight. Take lateral moves that can help you build essential skills and increase your visibility.
3) Assess the landscape.  
Will you be in the right place at the right time? If it's unlikely your dream job will open just when you are ready for a promotion, discuss your options with an executive recruiter who knows what openings may arise in your industry.
4) Don't be shy. 
Make your ambitions known. Be open about your goals to those who have the ear of decision makers. Lateral moves that can help you build essential skills and increase your visibility
5) 

Cultivate a mentor.

 
Increase your chances of making it up the ladder with someone to advise you, advocate for you and help you make the right career moves.
6) Increase your visibility.
Leverage public speaking, writing and social media to establish yourself as a thought leader and logical choice for promotion.
7) 

Quantify your impact.

 
Keep track of the metrics that demonstrate what you have achieved in your current and past positions.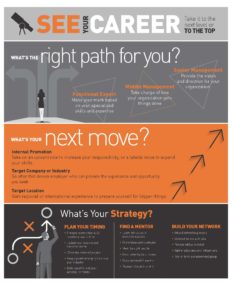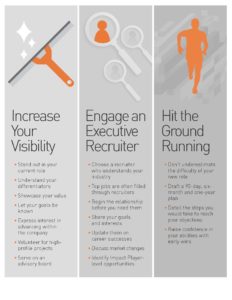 Actions Speak Louder Than Words
Give us a chance. Connect with us to see how we can build a partnership today.