An Unexpected Benefit of COVID-19: The Formation of Life-Long Career Skills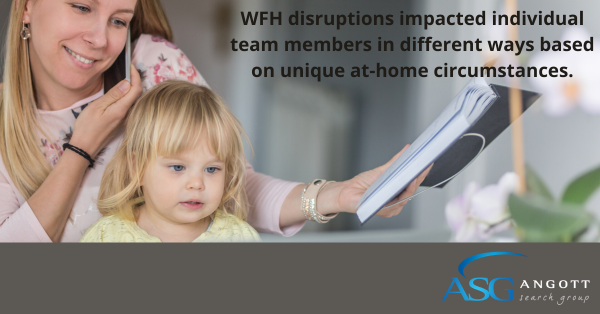 The past months of pandemic-induced disruption to decades-long work processes have allowed large segments of the white-collar workforce to learn valuable new skills from the WFH experience. The University of Southern California Annenberg School for Communication and Journalism's Center for Third Space Thinking suggests that remote employees were thrust into a crisis management experiment, that when successfully navigated, sharpened existing skills and added entirely new skills to an employee's resume.
On the East Coast, in a more irreverent take on the same topic, Boston Magazine's Marc Ackerman came to a similar conclusion on the value of newly enhanced or acquired skills, focusing on the ability of Gen Exer's in particular to cope with hunkering down at home.
"Not only have tens of thousands of employees coped with the work-from-home coronavirus experience, they have also learned and implemented new productive behaviors which will benefit workplace performance with a new found confidence," says Mark Angott, President of Angott Search Group.
Based on the noted articles, Angott offers this distillation of skills cited by both USC and Boston Magazine along with her in-the-market observations:
Resiliency and adaptability. The workforce was plunged in to an immediate WFH sink-or-swim environment. Successful adopters were able to reevaluate priorities, sharpen focus on meeting deadlines and quickly learn how to integrate new technologies, like Zoom, WebEx, and Google Hangouts, to not only maintain communications but to improve meeting outcomes. Each day presented the need to address business challenges requiring looking at technology, management styles and team behaviors through a new lens.
Collaboration and empathy. WFH disruptions impacted individual team members in different ways based on unique at-home circumstances. Observant managers extended support and understanding to coworkers and subordinates who were not performing at optimal levels. That called for smart on-the-fly decisions and appropriate accommodations without sacrificing organizational goals. Building team collaboration is a challenging task in normal environments. Enhancing collaboration in a remote environment is a resume-worthy accomplishment.
Cultural Competency. Many organizations needed to immediately address rapidly changing market conditions. Business meetings, sales calls, product innovation, in fact virtually every function, required restructuring, shifting employees into new team environments with new process, establishing new goals, and metrics. As noted by the USC study, successful WFH adapters honed the ability to first observe different individual work styles and respond by devising, then implementing approaches that encouraged inclusivity, collaboration producing targeted results.
Be sure to assess lessons learned and positive outcomes as we transition back to the new "normal" work environment for the rest of 2020″ noted Angott.
Actions Speak Louder Than Words
Give us a chance. Connect with us to see how we can build a partnership today.