Automotive Industry is Headed for Interesting & Challenging Times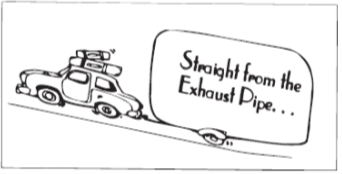 For those who were deeply ingrained in the automotive industry during 2008-09, we can most likely agree that it was one of the most difficult periods in (business) history. Yet, as downright scary as it was, the prosperous comeback we have experienced has been closely tied to more traditional factors…i.e. pent-up vehicle demand, overall economic improvement and of course, some phenomenal —at times, daring action taken by the auto manufacturers and their suppliers. As we sit here in 2019, I'm witnessing quite a different set of circumstances facing auto company and supplier executives. Traditional metrics don't necessarily apply. The "cheese" has moved and the industry is in the process of devising…or proceeding with plans to adapt to the monumental changes which draw closer each day. It's going to require a major financial commitment and some very savvy strategy to survive — and ultimately, thrive. Some are doing better than others in coping with these changes. Solid planning will surely be required — but, the all important EXECUTION factor will determine who will lead the pack.
Actions Speak Louder Than Words
Give us a chance. Connect with us to see how we can build a partnership today.