Automotive / OEM Sales Salary Survey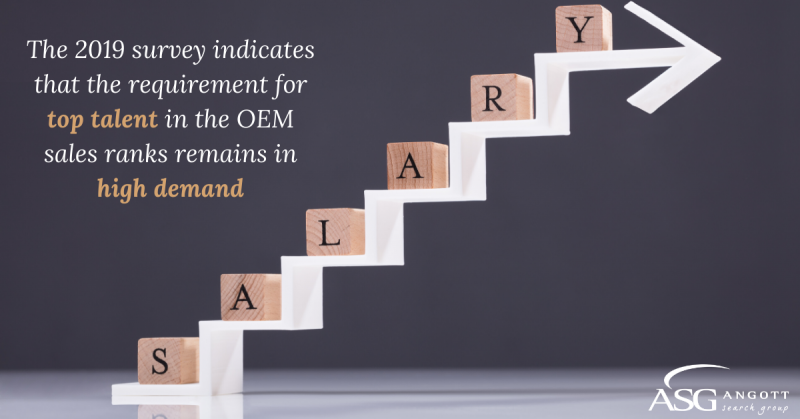 In 2019, the average base salary (assured earnings paid to metro-Detroit area Automotive OEM sales professionals **)   was: $118,750.00*. 
The 2019 figure represents an increase of $1,695.00 above the 2018 figure of $117,055. and $1,600.00 above the previous high of $117,150.00 in 2017.
The survey is comprised of OEM sales professionals (not including management or entry-level candidates) with a minimum of five years of experience calling directly on automotive manufacturers and Tier suppliers.
Following a modest decrease ($95.00) last year from the 2017 analysis, the recent survey indicates that the requirement for top talent in the OEM sales ranks remains in high demand.  There are many factors which contribute…among them, emerging technologies, organic growth within the existing supply base and a host of new companies – foreign and domestic, establishing (or in the planning stage) roots in Metro Detroit.
*Compensation such as commission, bonus, benefits, expenses and company vehicles / allowances have been excluded from the analysis. Earnings average is for the guaranteed first-year salary only.
** Job titles surveyed under the heading of sales professionals may include:  sales/account representative, sales engineer, account manager, account executive or various configurations of these titles.
Actions Speak Louder Than Words
Give us a chance. Connect with us to see how we can build a partnership today.