Buying the "All New" 1993 Camaro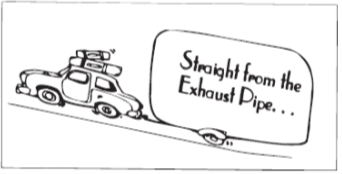 It was in late 1992 when a magical "bell" rang in my head. I had observed early photos of the next-generation Chevrolet Camaro Z-28 slated for introduction "sometime" in the Spring.  The buzz surrounding this vehicle (it represented a major overhaul for the iconic muscle car) stimulated my interest to the point where I decided that I just had to own one. The task of making this a reality had begun.
Living in metro-Detroit, I recall the excitement at the sight of General Motor's engineers out and about on a pre-release Camaro test drive. Maybe I'd encounter one during a Saturday hardware store visit or spot the car zooming up Woodward Avenue. As for the local Chevy dealers; at that stage of the product life cycle, the sales representatives I spoke with seemed to have less information available about the car than I did. They didn't seem to be able to quote a price, a list of available options and standard features, colors or even a clue regarding delivery dates. The car was that new.
In January 1993, I happened to be speaking with a person at General Motors regarding a work-related issue. I explained my desire to obtain a Camaro and asked his opinion. He put me in touch with a Chevrolet dealership based in Indiana…just across the border from Cincinnati, Ohio. Apparently, this dealer did a lot of nationwide business. My GM contact assured me they could get me the car.
A few phone calls later, I was placing my order with the dealer sales representative, my new-found friend in Indiana. The cars were so new, a sunroof wasn't an early option, and I only had a choice of four colors…black, red, white and green-gray metallic.
A few months later, I received "The Call" – my car was in. The next day, I boarded an early morning flight from Detroit Metro Airport to Cincinnati and was met there by my dealer representative. We took a short drive over the state line to the dealership –completed the necessary paperwork and off I went, zooming North on Interstate 75 in my new Camaro Z-28. I remember keeping the radio volume low so I could hear the roar of the engine and those special mufflers. I was back in my office by late afternoon.  I never had so much fun buying a car.
Actions Speak Louder Than Words
Give us a chance. Connect with us to see how we can build a partnership today.