Cadillacs And Business Basics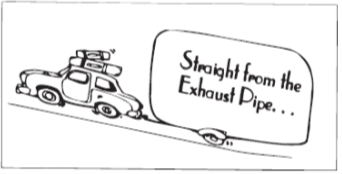 Welcome back, Cadillac!  Song writers take note, it has a catchy hook.  Depending on what you read, or who you talk with, there are a variety of theories about the "Standard of the World" returning to the motor city after being based in New York City for the past three years. There is a practical angle to this decision… an alignment with their Michigan engineering center — but it's really about the brand —yes, the brand. Like the days when the Fleetwood rolled off the line at the Clark Street assembly plant in Detroit, there is a certain aura attached to the "Genuine Detroit" connection. Good luck ladies and gentlemen.
---
We're going to take a moment to talk about business basics. Regardless of what product or service your company is famous for, we tend to rely more and more on technology and spending less time on basics. I won't dwell on the many step-saving technical breakthroughs which exist – you know them all…and I'll be first to praise how they make work-life more efficient. However, much like a successful football team… winning isn't usually defined by "the west coast offense" or a computer analysis of the opposing teams' last game. It's more likely a key block – converting that third down or controlling the football.  Direct your employees to do the five basic things each day which are critical to your particular business —have them do it well –then repeat…and you'll win.
Actions Speak Louder Than Words
Give us a chance. Connect with us to see how we can build a partnership today.