Column: The Midwest Report Midsize Migration: How the Recession Pushed Big Fish to Seek Bigger Ponds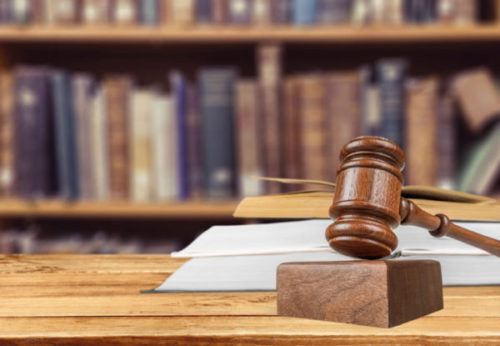 Column: The Midwest Report

Midsize Migration: How the Recession Pushed Big Fish to Seek Bigger Ponds

by Dan Scott

This is the third recession I've survived as an attorney headhunter. Because this one lasted longer than the previous two, it has created some unique dynamics in law firm economics and strategic growth plans.

And yes, many firms did grow, not in spite of, but because of the slower economy. The pressures of a lengthy downturn in outside counsel work created opportunities for law firms that were willing and able to be creative in how they provided services to their clients.

Among the most creative were those Midwest firms that, while listed in the bottom half of the Am Law 200 rankings, still represented the largest, most expensive options in their home markets. The smart ones recognized that the recession presented an opportunity to move into larger markets where they would be viewed as comparatively smaller and less expensive than the competition. (For example, a "large" firm in markets like Columbus, Ohio, or metro Detroit has a head count of roughly 200 to 350 lawyers. "Smaller" commercial firms in those markets that would be able to potentially compete for their work would tend to be between 50 and 150 attorneys. By comparison, the largest Chicago-based firm is Kirkland & Ellis, with about 1,800 attorneys firmwide.)

This response was markedly different from what had occurred during past economic downturns.

What I had seen in the two previous recessions was that, when the level of outside counsel work decreased, firms would go through a process of laying off some people (in many cases people they probably should have let go anyway) and wait it out. They decreased their leveraging (partner-to-associate ratios) and didn't change much of anything else. Practices like bankruptcy and employment got more resources, while transactional practices like corporate and real estate contracted. Real estate associates during that time might have focused more on loan workouts than originations.

As a headhunter, I would shift to partner searches, where a book of business was the key factor, as partners legitimately asked themselves whether their current firm was best suited to their practice. In fact, I'm still in that mode today. Many other headhunters got out of the business entirely.

But this latest recession was different in how long it lasted, and that has created some unique pressures. Client loyalties were strained in pursuit of controlling outside counsel fees, and firms that could deliver for less got opportunities to bid for work. Even if a partner at a comparatively large firm didn't lose the client entirely, they might still have found some of the more "commoditized" work going to a smaller competitor, which then created an opportunity for that competitor to bid for more work once the relationship was established.

But some firms decided that there were opportunities for a different kind of growth. Am Law 200 firms that were among the largest in their respective markets recognized that being the priciest shop often meant that you were going to lose work to smaller competitors that could better control their overhead. But those same firms also had an opportunity to expand in larger markets where they were able to offer their services for comparatively less.

While giving nothing away in terms of quality, those firms were able to compete using the very factors that were hurting them at home. In each market, those firms that could be considered relatively "midsize" were able to make inroads with clients against their larger rivals.

Partner recruiting was a significant part of the process (and where headhunters have played their part) as firms were able to use their business model to help those partners be more successful. As a headhunter, my calls to prospective laterals focused on whether their current firm's (perhaps changing) mission was in line with their practice goals.

Larger firms started to look at overhead. Those that made the effort to control their costs were able to make money at more competitive rates. The process of walking down the hall, looking for $100,000 in waste ceased to be whimsical. Investments in technology that streamlined processes became important. For example, sophisticated (and comparatively inexpensive) phone systems that gave lawyers the ability to screen their calls gave support staff the ability to focus on more profitable work rather than simply answering the phone.

Firms also adopted decision-making processes that were more streamlined. We saw more people with the title of CEO (instead of managing partner) as firms made changes that created incentives for originations and revenue.

Hiring became more streamlined with more compressed timelines as firms found themselves competing for partners with portable practices.

Prospective lateral partners were more likely to consider their options from the perspective of where their practice would have a better chance to flourish. Firms would dedicate resources to ensure laterals were successful, and as word spread about those firms' success, it became easier for them to attract new lateral prospects.

Partners were given more latitude on rates or alternative fee structures, recognizing that they are the best judges of what the market will bear. Annual rate increases became less prevalent.

Did everyone do this? No.

To be sure, some firms "battened down the hatches" and didn't make much in the way of changes other than leveraging. But many of those firms are finding that they are losing market share even as they maintain profits per partner. Still, many firms are fine with that.

What I'm wondering at this point is whether the changes that were enacted by some firms will be permanent. That is, once we find ourselves back in a truly bull market again, will things go back to the way they always were? Law firms have not, historically, been models of efficiency. We've gone through a period of scarcity of work and many firms have responded. But when there is more work than there are people who know how to do it, how will law firms respond?

And on a final note, when the market does improve, associates with sophisticated training will be needed so partners can leverage and expand their practices. They'll soon discover that there aren't enough of these people, as they haven't been getting hired and trained over the last decade. The firms that are willing to be creative in solving this problem will have a better chance of being successful, but that's a topic for a future article.

Dan Scott is director of the Legal Practice Group at Angott Search Group in the greater Detroit area.
Actions Speak Louder Than Words
Give us a chance. Connect with us to see how we can build a partnership today.