Column: The Midwest Report – How to Work Successfully with a Head Hunter When You're Looking at an Opportunity (or Even When You're Not)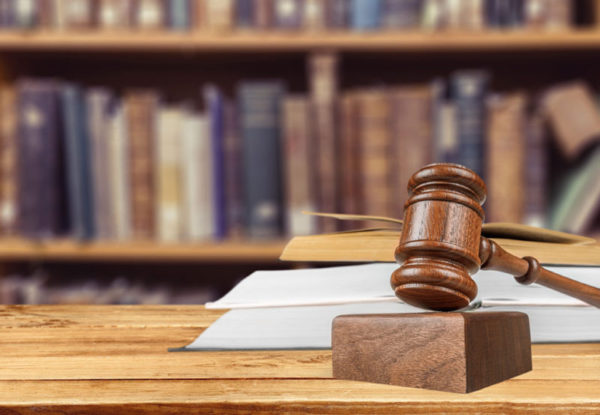 Column: The Midwest Report
A previous article gave advice to law firms on how to best attract and secure a lateral using a head hunter's services. This article will address how to work with head hunters on the other side of the equation, that is, as the lateral prospect.
You're not looking. Let's address that dynamic first. You're happy where you are and you get a call.
We get that, we really do. The reason we don't hang up the phone at that point in the conversation is not because we think we can waive our magic wand and change your mind, it's because our business is about developing and maintaining relationships with people who are good at what they do. Most of the people I've worked with didn't say 'Yes' the first time we spoke. Timing, after all, is everything. It's not unusual for me to work with people that I've known for more than a decade. I'm always happy to share market intelligence and I like to hear about people's practices and goals.
Most of the conversations I have, frankly, focus on what you may be interested in at some point in the future. I may also ask if you have any frustrations in your current firm, and I'll ask if it's okay to call every few months just to check in. You never know, after all, how we may be able to help each other at some point in the future.
Yes, in the short term I have a position to fill, and I'm going to call a lot of people in the hopes that I'll find someone where the timing is right and they're willing to listen (which is different than 'looking') I'd love it if you knew someone that is a fit for the position I called you with, and wouldn't use your name without your permission.
But when the timing is right, and you are willing to look at an opportunity, it's important to understand how to work with a head hunter.
So let's assume that what I'm calling with today is actually something you'd consider, or you've decided for whatever reason that it's time to review your options. Your firm may not be supporting you the way they used to. You may be an associate that's interested in going home now that you've paid off your student loans, or you're a partner that thinks there may be a better platform out there.
Now it's time to talk about the process.
If you want to distill my role to its essence, it is to make sure that you're not looking back six months after you've started a new position and say to yourself "I wish I had known THIS".
As the interested third party, my role is to make sure everyone has as much information as possible and expectations are managed so there are no surprises.
There's a lot of information I'm going to ask for in the beginning and some of it is simple 'nuts and bolts'. Things like billing rates, types of clients and specifics on kinds of work. And yes, if you're at the partner level, I'm going to ask you about your 'Book of Business'. I've written an entire article on this topic which I'd recommend, but suffice to say that we (as in I and my client firms) understand the speculative nature of that estimate.
But the most important information I need is more in depth. It's what we in the industry refer to as 'Wounds'. I need to know what needs to be different in order for you to be interested. No firm is perfect, or for that matter, perfectly bad. But having a sense of what you want to change, and keep, will give me the ability to help you figure out if this opportunity is right for you.
And there are things you can and should tell me that you may not feel comfortable discussing, at least initially, with a prospective firm.
The good the bad and the ugly. If there's something negative in your past, I need to know about it, so I can get in front of it. If I don't we will probably get blindsided when it comes up, and it probably will.
In an extreme example, in the late 1990's I worked with a partner who had been an un-indicted co-conspirator in a major scandal twenty years earlier that cost many of his partners their licenses. (He was un-indicted because he was an alcoholic that was, at the time, in active addiction and honestly didn't know what was going on. At the time of the offer he had been sober for ten years) I knew about this as I was presenting him and it wasn't ultimately a problem.
What else are you looking at? I really, really need to know this, and it's not because I'm looking for job leads (though I'll take them if it's a position you're not interested in) We're not going to stop the presses just because you're looking at something else, but it's a major embarrassment to take someone through the process and have it derail because you're accepting an offer at another place that I didn't know about. I don't even need to know the name of the firm or company, but I need to know it's out there.
And no, I'm not going to try to talk you out of it, I'm not that eloquent. I'm also not going to disparage the other firm or company; that's not what I'm here to do. I know you're going to do what is in your best interests and I respect that; I also know that your best interests may not be the same as with mine, and I respect that too.
And by the way, if it's not a retained search that led me to you, I may be able to make other introductions on your behalf.
To sum up, the more the head hunter knows about you the more we can help you. Your information is always kept in confidence. Pushing a bad deal isn't in anyone's best interests, because we depend on repeat business from our clients.  Your being happy with your decision is part of that dynamic, because if you're happy, your firm is probably happy with you, and they are more likely to call me the next time they have a need.
Actions Speak Louder Than Words
Give us a chance. Connect with us to see how we can build a partnership today.