Column: The Midwest Report – How to Work Successfully With Your Head Hunter to Hire Laterals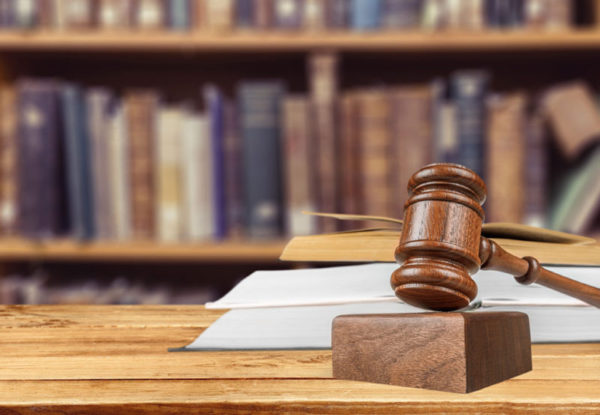 This article focuses predominately on working with a head hunter on the client side. Conversations about working with a head hunter as a prospective lateral is a topic for another article.
The closer a client works with us, the more likely that we'll find and secure the person they're looking for. And what I mean by "secure" is that the right person is hired and is ready to succeed in your firm.
(By the way, I never use the word "candidate" because prospective laterals don't think of themselves that way).
I have lots of conversations with people, all day, every day; that's what I do. I'll call and ask if you're interested in an opportunity. Chances are if it's the first time we've talked, you're not going to say yes, and believe me, that's OK. Timing is everything. I've survived in this business by maintaining relationships with people over the long term, so if this isn't the right time or the right opportunity I'll stop selling. I may want to learn more about your practice and goals, but I understand that no means no.
I'll find the people my client is looking for by making a lot of calls and find someone where the timing is right for them.
But when the conversation turns into what we call a "job order," it's important to get the right information if you want to find and hire the right person.
When working with a head hunter, knowledge is key. It's critical for us to understand who you are as a firm and why successful people should want to work there. Whom do you represent? What do you do for them? What is your business model? Why are you successful? Why is your firm a great place to work? How do you define success? How do you reward it?
What you want is a scenario where a good head hunter can go out and tell a story; a narrative about your firm that is a great opportunity for the right person, what that person needs to do perform and what will happen when they achieve those goals.
Look at it this way. We're calling people that aren't looking and are happy where they are and are well compensated. To get those people interested we need more than just the specifications of what you're looking for.
Yes, I need to know about culture, but I often say, "Tell me why it's a great place to work, but you can't use the words 'collegiality' or 'culture'. We need substantive things, success stories and the like."
For example, I had a great run with a client that has a history of doubling their new laterals originations in the first 15 months. Think about how you would react to a recruiting call that starts with that information. Even if you're happy you're at least going to listen to what I have to say. Things like that attract successful people, and a head hunter will make that a part of the initial conversation with a prospect.
I recently set up an interview between a client where the prospect had been called a month earlier for the same position. But all he had been told was what the client was looking for, not why it was an interesting opportunity. A month earlier he said no; he said yes to me because I was able to tell him a story.
Initial interview
Back in the 1990s, I was lucky enough to work with a great hiring partner in Philadelphia. He told me his strategy for the first interview. He said "Dan, I already know enough from you to know I want to bring them back to meet more people, so I don't ask a lot of questions. Instead, I talk about two things; why I love working here, and why I'm so excited to be talking to THEM about working here. I can do my due diligence later."
Keep Us in the Loop Once We Find That Person
We don't just find people for the first interview. Honestly, the real work doesn't begin until after that first discussion is over.
It's critical to maintain momentum through the hiring process. Don't let too much time pass between interviews. Don't forget that they're interviewing you too. Remember, they're happy where they are and don't need to move (that's the people you want, right?) make sure that as you get information, you're also giving them information about you. Have them meet recent laterals to your firm so they can describe how it's worked out for them. Don't ask them to fill out your lateral partner questionnaire too early, and we as the interested third party can tell you when they're ready.
Remember, there's things that prospects might tell us that they won't tell you. We can ask questions that may not seem germane if they're coming from you. I've told people for example, that their book probably isn't sufficient to justify bringing an associate, or that their rates for some of their work might be problematic.
Sometimes I'm the first to see that this isn't going to work out and stop the process so we can move on to the next prospect, and the more I'm kept in the loop, the more likely that's going to happen.
To sum up, my job as a head hunter is to help law firms solve problems and implement strategic growth by acquiring talent. I pride myself on my retention rate. My greatest long-term successes have been with firms that make me a partner in the process in identifying AND securing talent.
Thanks, you've been a lovely audience, I'll be here all week, try the veal, and don't forget to tip your server.
Dan Scott is director of the Legal Practice Group at Angott Search Group in the greater Detroit area.
Actions Speak Louder Than Words
Give us a chance. Connect with us to see how we can build a partnership today.