Column: The Midwest Report- Leveraging/Expanding Practices in a Post-Recession Market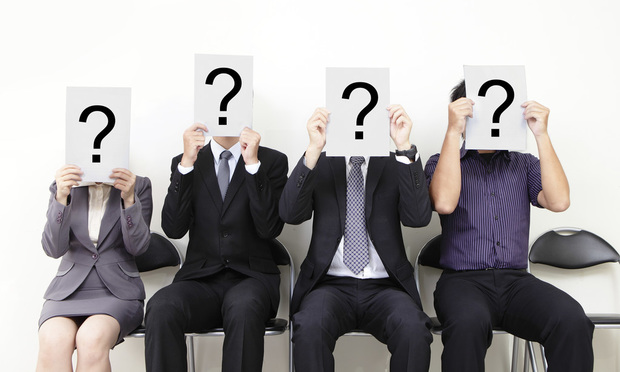 Column: The Midwest Report
Leveraging/Expanding Practices in a Post-Recession Market
By Dan Scott
How will large-firm transactional partners leverage and expand their practices after such a long recession? Finding the people they need could be a real conundrum (but, I'm in the business of finding people that help law firms solve their problems, so read on).
As the private practice legal services market continues to improve, certain types of finance driven deal practices, in my experience, tend to experience growth first. I always make a point to talk to partners in these areas to try to get market intelligence as to whether and what kind of growth they're experiencing, because I see them as bellwethers for market trends. These practices include mergers and acquisitions; debt and equity financing; real estate finance; development; and securitization.
As these practices expand, thanks to the market, partners come to the realization that they need more people to manage their files so that they will be able to bring in and structure more work. This can also be advantageous to their clients because these lawyers will bill at lower rates.
Mid-to-senior level associates with sophisticated deal training will be needed, and those lawyers will find themselves with a lot of options.
I remember in the spring and summer of 1996, firms in Silicon Valley had a sudden and almost desperate need for associates to service the dot.com boom. They were flying in associate prospects from all over the country and offering generous salary and relocation packages to lawyers with experience in everything from entity formation to securities offerings so they could service their burgeoning high-tech client base (ironically, Brobeck, Phleger & Harrison, the now disbanded firm, was one of my best clients for a year).
Now, as during any recession, as a head hunter my clients look for me to find partners with portable practices. When the market improves however, their needs shift to associates with specialized skills, and the first areas of practice emphasized include corporate and real estate deal work. Because of this, I've always made a point to reach out to these people and speak to them, even when I didn't have any opportunities for them in the short term.
But now here's the problem: There just aren't that many of them.
I write this with a high degree of confidence: There aren't a lot of second- to eighth-year associates with good academics and large-firm training currently practicing in corporate and real estate. They're just not out there.
When we find ourselves in a fully recovered market, partners are going to come to the realization that there just aren't enough associates to do the work that they're able to bring in and structure; they didn't hire and train many of these people in the last decade, and neither did their competitors.
To be sure, they do exist: there's a senior associate that I'm about to start working with in the next few weeks. He has great academics and large-firm training in corporate deal work. If his home market is heating up he'll have a lot of firms looking at him. But he's an exception (which is good news for him).
So here's the question. How will large-firm deal partners leverage and expand their practices? Competition for a diminished pool of second- to sixth-year associates in the 1990's is what led to the "Salary Wars." But there's even fewer of them now.
The firms that look for creative solutions to this problem stand a better chance of expanding successfully. Thinking outside the box may be required.
Here's a thought: Among the many associates laid off in 2009-2011 there were some good people with good training, who simply had the misfortune of being in the wrong practice at the wrong time. Some of those people would jump at the chance to get back into a large firm environment. Perhaps a tracked partnership opportunity could be created with a different kind of title and path.
I try to encourage my clients to avoid describing the resume they want to see. Instead, we discuss their problem (what kind of work they need help with), and I try to find the person that will solve their problem.
I am pretty confident, however, that some kind of solution outside of the "three-to-five year, big firm, top school, etc." job description will have to be developed. There just aren't enough people to cover the deal flow I'm expecting to see. Firms that are inflexible may find barriers to growth.
Dan Scott is director of the Legal Practice Group at Angott Search Group in Michigan. He is a 20-year veteran of the legal recruitment industry, placing partners, brokering mergers, and conducting niche associate placements throughout the country.
Actions Speak Louder Than Words
Give us a chance. Connect with us to see how we can build a partnership today.