Employment Summary for September 2020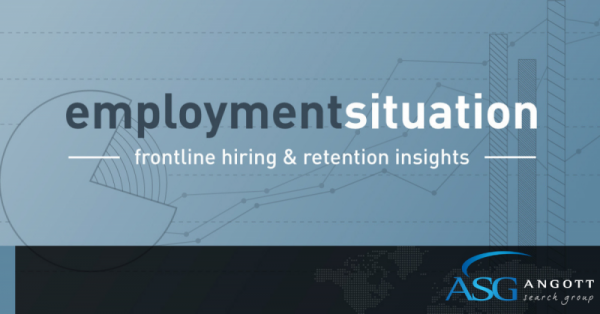 The U.S. economy added 661,000 non-farm jobs in September, below the 800,000 job growth expected by economists surveyed by Dow Jones. While millions remain unemployed, September's activity means that approximately 12 million jobs have been recovered since the mid-March economic shutdown that saw about 22 million layoffs. September marks the first month since April that net hiring was below 1 million. Unemployment at 7.9% is now in line with previous recessions.
The BLS reported total nonfarm payroll employment rose by 661,000 in September, and the unemployment rate declined to 7.9 percent. The number of unemployed persons fell by 1.0 million to 12.6 million. Both measures have declined for 5 consecutive months but are higher than in February, by 4.4 percentage points and 6.8 million, respectively.
"These data are consistent with a labor market that is rebounding, albeit at a slower pace than a few months ago, which should be enough to support consumers and consumption," said Sameer Samana, senior global market strategist at Wells Fargo in comments to Fox Business. "While risks remain, such as election and COVID-19-related uncertainty, we believe investors should continue to remain fully invested."
In September, 22.7 percent of employed persons teleworked because of the pandemic, down from 24.3 percent in August, perhaps reflecting a trend of employers opening places of work as commuting restrictions were eased.
According to the BLS, these improvements in the labor market reflect the continued resumption of economic activity that had been curtailed due to the pandemic and efforts to contain it. In September, notable job gains occurred in leisure and hospitality, in retail trade, in healthcare and social assistance, and in professional and business services. Employment in government declined over the month, mainly in state and local government education.
CNBC reported that while the third quarter is likely to see unprecedented growth in GDP after the historically sharp slowdown in Q2, "weekly jobless claims are still too high to call the recession over," said Chris Rupkey, chief financial economist for MUFG Union Bank.
As reported by the BLS, employment in leisure and hospitality increased by 318,000 in September, with almost two-thirds of the gain occurring in food services and drinking places (+200,000). Amusements, gambling, and recreation (+69,000) and accommodation (+51,000) also added jobs in September.
Retail trade added 142,000 jobs over the month, with gains widespread in the industry. Clothing and clothing accessories stores (+40,000) accounted for about one-fourth of the over-the-month change in retail trade. Notable employment increases also occurred in general merchandise stores (+20,000), motor vehicle and parts dealers (+16,000), and health and personal care stores (+16,000). Employment in retail trade is 483,000 lower than in February.
Employment in healthcare and social assistance rose by 108,000 in September, down by 1.0 million since February. Healthcare added 53,000 jobs in September, with continued growth in offices of physicians (+18,000), home healthcare services (+16,000), and offices of other health practitioners (+14,000). Social assistance added 55,000 jobs, mostly in individual and family services (+32,000) and in child day care services (+18,000).
Professional and business services added 89,000 jobs in September. Employment increased in services to buildings and dwellings (+22,000), architectural and engineering services (+13,000), and computer systems design and related services (+12,000), representing gains of 910,000 since April.
Employment in transportation and warehousing rose by 74,000 in September. Within the industry, job gains continued in warehousing and storage (+32,000), transit and ground passenger transportation (+21,000), and couriers and messengers (+10,000). The industry has added 291,000 jobs since May; employment in transportation and warehousing is 304,000 lower than in February.
Government employment declined by 216,000 in September. Employment in local government education and state government education fell by 231,000 and 49,000, respectively. A decrease of 34,000 in federal government was driven by a decline in the number of temporary Census 2020 workers. Partially offsetting these declines, employment in local government, excluding education, rose by 96,000.
Actions Speak Louder Than Words
Give us a chance. Connect with us to see how we can build a partnership today.