Energy Practice Places 2 Candidates at RWE Renewables in Chicago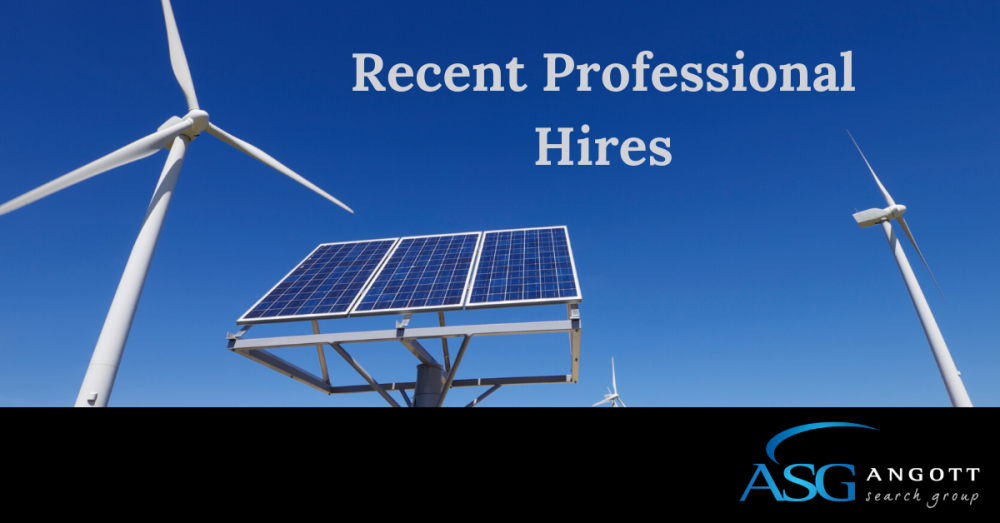 The Energy Practice at Angott Search Group is pleased to announce the placements of Jonathan Hargrove and Alan Jacobson at RWE Renewables Americas, LLC.  Both will be working at the RWE office in downtown Chicago.
Prior to joining RWE, both Jonathan and Alan worked in trading roles at Invenergy.
At RWE Jonathan will assume the role of Head of the Commercial Optimization team and be charged with developing, running, and managing the trading activities for RWE Renewables in the US.  He will carry responsibility for optimizing and maximizing the income stream for all operating assets in US commodity markets.  Jonathan is a Lehigh BS-Finance and a Chicago Booth MBA.
In Alan's new role as a Trading Analyst he will provide financial structuring support for the initiatives of the Commercial Optimization team. Alan is a University of Michigan Ann Arbor BA-Economics and an impending CFA charter holder.
RWE (http://www.rwe.com has invested over $10B Euro in renewables and operates over 5GW of renewable energy capacity in Europe and the US making it one of the world's largest owners of renewable power projects.  The company plans to continue to rapidly expand its onshore wind, photovoltaic solar, and energy storage portfolio.
With over 600 employees in the US, RWE Renewables Americas, LLC currently develops, owns, and operates some of the most efficient, highest performing renewable energy projects in the United States.
Jonathan started at RWE in late March, while Alan will start in late June 2020.
Actions Speak Louder Than Words
Give us a chance. Connect with us to see how we can build a partnership today.