Engaging A Recruiter: What Are Your Expectations?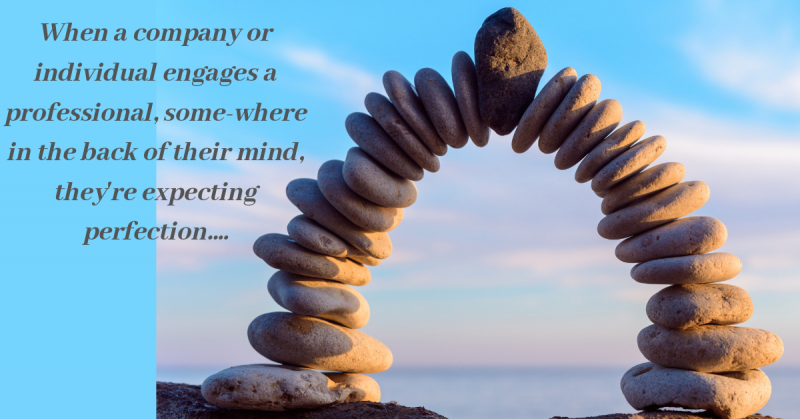 On a planet far, far away —prior to my decision to enter the profession of executive search, corporate America was my employer…holding sales and management positions in the business equipment and systems industry –advancing to Director of Sales with a Detroit-based firm.
Unlike my current career, which specializes in recruiting on behalf of OEM automotive suppliers, in the business products days, we called on a wide spectrum of customers. Law and accounting firms, schools, hospitals, retail establishments and manufacturers… from frozen foods to nuts and bolts were among our clientele.
Each had specific requirements, accompanied by some very interesting idiosyncrasies. It was a wonderful, valuable learning experience. Oh my, the stories I can tell —both quite humorous as well as serious. While I've had many courses over the years in sales, marketing, management and the like, nothing can compare to what I've learned via (a "million") sales calls and presentations. One of the things that always caught my attention – and to a degree, exists today in my search practice, are the expectations a customer/client places on the sales representative (then) or the recruiter (today).
I believe, when a company or individual engages a professional, somewhere in the back of their mind, they're expecting perfection. Early in my previous career, I was in the process of selling an office copier to a landscape architect. I recall him asking: "Will it always make perfect copies? I answered: "No." The customer seemed perplexed with my answer. I continued by saying: "it makes very good copies and with proper maintenance and usage, he could expect consistent results, but it wouldn't be perfect. It's a copy machine, not a printing press."
I remember spending considerable time working through the concerns of this particular customer, to the point where I suggested that maybe he shouldn't purchase the equipment …that our service staff would never be able to guarantee "perfection". Capable,  reliable (with proper maintenance) service, yes – but not perfection.  With this understanding, he proceeded with the purchase and moved forward with a more realistic perspective. He was a  satisfied customer who, later that year  purchased another identical unit.
Things don't always move effortlessly from point "A" to point "B". For example, in the field of executive search, after considerable effort is expended by the recruiter and hiring authority, a leading candidate might choose to turn down an offer of employment or worse, agree to accept an alternative (counter) offer from their present employer or (ouch!) opt to join the direct competitor of the company he/she interviewed with.
It gets back to expectations. The patient demands perfection from their doctor, but maybe that patient needs to do his/her part to ensure the process/procedure has a favorable outcome. (communication?) Every profession is occupied by "professionals".  True, some are better than others, but none are perfect 100% of the time.  Clients are audited, a defendant loses her lawsuit, automobiles might require a return trip to the dealership because the car "makes this strange noise"… and yes, as a recruiter we might discover something questionable about a job candidate in the eleventh hour that somehow slipped through our radar.
There is a phrase coined by writer, Patricia Bokowski: "If you want good customer service, be a good customer".  Think about that for a minute. Communicate openly, honestly and continually with whomever you engage professionally. For example, as magical as it might seem, recruiting isn't an exact science.  Everyone involved is seeking a positive outcome. Working together and being realistic will go a long way toward reaching that goal.
Actions Speak Louder Than Words
Give us a chance. Connect with us to see how we can build a partnership today.