Financial Planning in an Unusual Year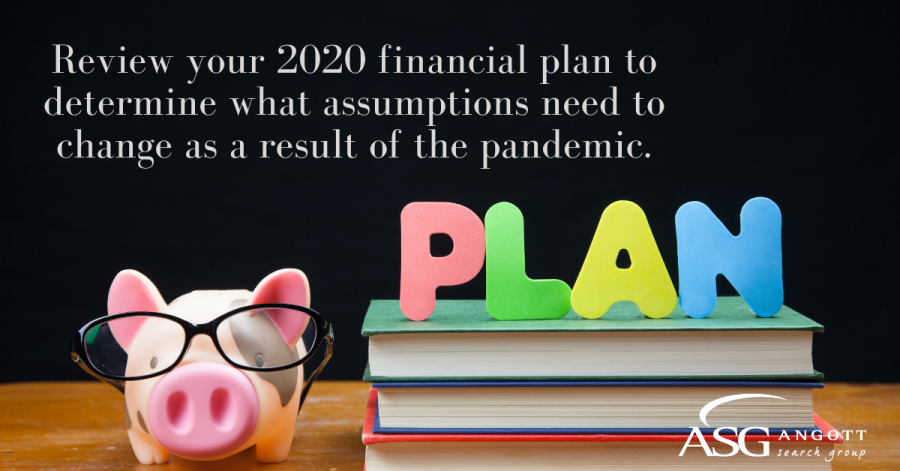 Financial planning has never been a particularly easy task for companies, but the pandemic has made it even more difficult. Those charged with creating viable budgets are used to accuracy, consistency, and fairly predictable planning cycles — not the uncertainty their organizations are living with today.  Although the primary focus for most companies is to determine how they will survive the worst of the crisis, there is also an opportunity to initiate discussions about how the overall planning process needs to change going forward.
Identify the Latest Trends and Key Drivers of Your Business
Comparing the inputs that had the most operational impact before the crisis with the key drivers of the business since the crisis began is critical to developing a financial plan for 2021. What has changed? What specific risks have emerged? How likely are these drivers to be affected by uncertainties in the market? It's also important to look at business drivers within the industry — vendors, customers, and geographies — to see how these have changed throughout the pandemic.
Revise Your Initiatives
Once you understand your position in the marketplace, you can work on adjusting your company's initiatives to find the right combination based on the current reality. Some of the initiatives in your 2020 plan will remain, some will be jettisoned, and new ones will emerge as a result of the crisis. You might also decide to convert product lines to meet needs brought on by the pandemic, or to invest in advanced technology to help you reach your customer base.
Consider Implementing Monthly Forecasting
Many organizations perform a quarterly forecast, but executives are increasingly expecting a forward-looking view of the financials updated on a monthly, or even on-demand, basis to adjust projections and incorporate new approaches quickly.
Adopt Digitization
The COVID-19 pandemic has proven that remote working is a productive option, expediting the adoption of a distributed workforce across industries. Financial plans should factor in the impact of a digital workforce long after the crisis has passed – many companies will adopt a hybrid approach as they jump start their workforces.
Particularly during an unsettled fiscal cycle, astute budget planning is critical. It can serve to mitigate uncertainty, provide a more effective financial plan for 2021, and enhance processes for developing a more dynamic organization that's able to respond to the new World of Work.
Actions Speak Louder Than Words
Give us a chance. Connect with us to see how we can build a partnership today.