Honesty is the Best Policy!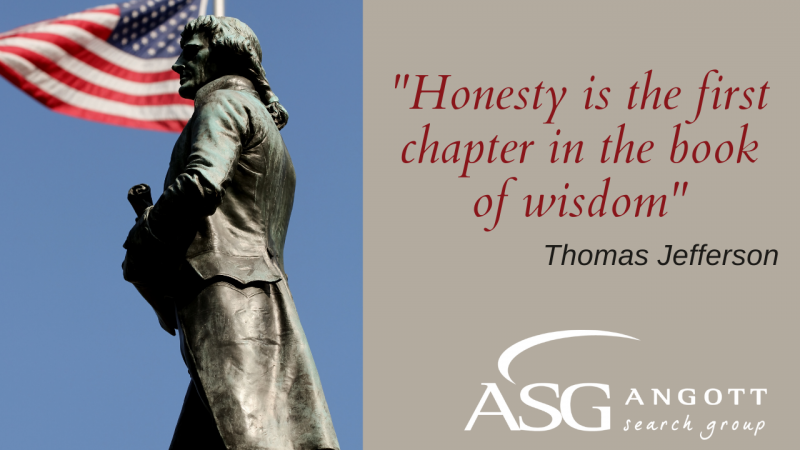 Author: Pam Rank
(248) 453-0096
pam.rank@asgteam.com 
You did it. You nailed your interview. You gave them your A-game and you were offered the job. Nice! Then the recruiter says, "The offer is contingent on a background/drug check." You say to yourself, "okay, I got this," but inside, you panic. You start to worry; you start searching the internet for answers (because Google is always correct)! What happens now? What if they find XYZ? As painful as it might be, it's important to answer questions about your past with honesty. Some companies use job applications to screen candidates, while other organizations use them simply as a formal document.
A good recruiter/company will be very transparent throughout the hiring process. If you do have a troubled background, it's best to come forward with your recruiter and tell them what happened before the offer is extended. It is equally important to be completely transparent when completing the employment application. Lying on an application is ground for rescinding an offer or termination of employment if you're already working. And worst of all, it ruins your reputation.
Mistakes happen…but if you've learned from them and moved on, then you deserve a second chance. It might take some time to find an employer that agrees, so be patient. Use good judgement when completing your job application and talking to a recruiter. Know your rights and double-check your record so you don't have any surprises come up during your background check. And most of all, just simply be HONEST and DO THE RIGHT THING!
Actions Speak Louder Than Words
Give us a chance. Connect with us to see how we can build a partnership today.