Look! Out on the Highway – It's a Truck, It's a Truck… No, It's a Truck!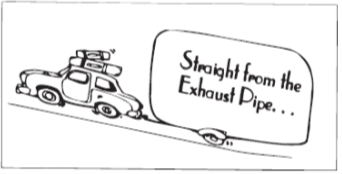 Look! Out on the Highway — It's a Truck, It's a Truck …No, It's a Truck! Well, it's not always a truck. It might be a sport utility vehicle (SUV) or one of the many "crossover" products gaining popularity.
Based upon reports from automakers, especially the domestic three, their future product plans will continue the emphasis and expansion of a variety of "non-car" product offerings.  While the world-wide automotive community marches toward electrification and autonomous vehicles, the newest and upcoming products are all about the move away from sedans regardless of segment. On the domestic side, manufacturers plan to devote as much as 80% of production to "non-car" products. The price of gasoline is low, EPA regulations on fuel economy have been (for now) scaled back –and quite frankly, people enjoy the utility factor these vehicles afford. Especially the feeling of power that comes by riding higher in the cab.
There are offerings in a vast spectrum of price ranges – but most, if equipped with the most popular bells and whistles begin to rival what a reasonable home might have cost not too many years ago. Ford has introduced the Lincoln Navigator, the soon to be released Aviator and a close relative, Ford Expedition. All top drawer. Meanwhile, Cadillac features the XT5, the upcoming (and groundbreaking) XT4 and of course, the Escalade (as with the Navigator ) if you wish to "own" the road. Rounding things out, FCA's line of Jeeps has a product for just about anybody – whether arriving at the country club or driving over rocks along a deserted coastline.
As for the foreign competition: Astounding! Stupendous! –from Audi, BMW, Land Rover, Jaguar, Bentley, Toyota, Subaru, Porsche …I'm not even scratching the surface. Even the one and only Rolls Royce may be rolling out a luxury SUV. Yes, the gang is all here. Have fun —and bring money!
Actions Speak Louder Than Words
Give us a chance. Connect with us to see how we can build a partnership today.