Mid-Market Recap: Michigan Closes Law Firm Offices, Indiana Keeps Them Open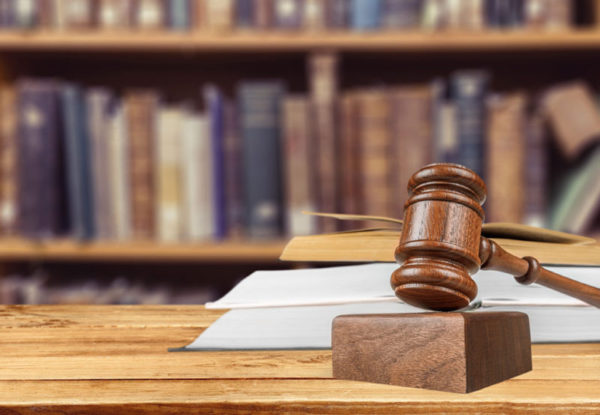 The stay-at-home orders come on the heels of similar decrees in California, Illinois, New York and Pennsylvania.
Law firms will close in Michigan but stay open in Indiana, continuing the growing patchwork of state-mandated shutdowns that are being implemented to combat the COVID-19 outbreak.
Both Michigan Gov. Gretchen Whitmer and Indiana Gov. Eric Holcomb ordered residents in their respective states to stay at home in an effort to halt the spread of the coronavirus. Both orders require nonessential businesses to close their doors.
But the two states differ on whether legal services are considered essential. Whitmer's executive order does not list lawyers or most law firm personnel as "critical infrastructure workers." Instead, the only law firm employees that can be at the office are the ones who "conduct minimum basic operations," like processing transactions or helping other employees work remotely.
"I know this is hard. I know this is going to be disruptive," Whitmer said during a press conference, according to MLive Media Group. "It's certainly going to be hard on our economy as well. But our action will save lives. Doing this now shortens the time our academy suffers. When we look back at this we've got to be able to say we did everything we could."
Holcomb's executive order, in contrast, lists "professional services, such as legal services, accounting services, insurance services, real estate services (including appraisal and title services)" as an essential business.
Indiana's legal services exemptions matches the carveout Illinois Gov. J.B. Pritzker gave to law firms in his own executive order Friday. California, New York and Pennsylvania have also made similar announcements.
Big Law has transitioned to having thousands of lawyers and professional staff work remotely in an effort to stop the virus from spreading, infecting others and further destabilizing the country. That includes a number of Big Law firms that are based or operate in Michigan.
Miller, Canfield, Paddock and Stone CEO Michael McGee said the firm was "already in substantial compliance" with Whitmer's executive order, as most of the firm's lawyers and staff were already working remotely as of last week.
"We made the transition quickly and in an orderly manner, so this morning our operations needed no significant change to comply with the governor's order," McGee said in a statement. "The very small number of people who must remain on-site to perform mission-critical functions will be here, but our offices are not open to non-employee visitors."
All of Dickinson Wright's 18 offices "went fully remote" March 17, said firm CEO Michael Hammer. A spokesperson for Clark Hill said they've also gone remote and are "following all state and local guidelines for stay-at-home and other health directives."
"Law firms generally are extremely well-positioned to take advantage to continue to function in the midst of this. They have been creating the capacity for lawyers to work anywhere at any time, as swiftly as the technology presents itself," said Dan Scott, a legal recruiter based in Michigan.
Actions Speak Louder Than Words
Give us a chance. Connect with us to see how we can build a partnership today.