Mid Market Report: Restoring Pay After A Crisis: Flexibility, Lower Cost Structures Benefit Midsize Firms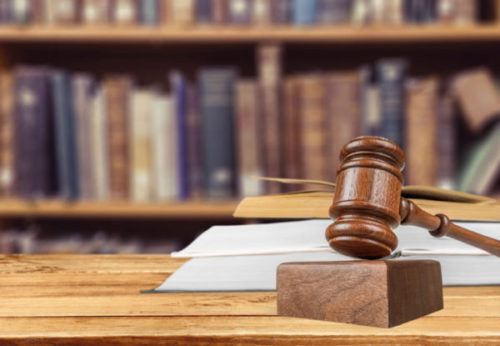 Restoring Pay After A Crisis: Flexibility, Lower Cost Structures Benefit Midsize Firms
By Christine Simmons
At the onset of the pandemic this spring, New York firm Cullen and Dykman laid off and furloughed more than 30 people and instituted pay cuts across the board. The 180-attorney firm also took out a multimillion-dollar Paycheck Protection Loan, government records show.
In the last month, the firm has fully reinstated lawyer and staff pay, while some of the furloughed employees have been brought back, said managing partner Christopher Palmer. The firm has seen solid performance and collections, he said, adding, "We're able to finish the year stronger than we would have thought back in April."
Just like their Am Law 200 competitors, midsize firms implemented a range of austerity measures—including pay cuts, furloughs and layoffs—during the pandemic. But these firms, with a smaller overhead, often had more flexibility in restoring pay cuts this year and didn't need to be as cautious as larger firms, observers say. For instance, some midsize firms restored pay all at once for employees and partners, instead of incrementally rolling back compensation.
Meanwhile, PPP loans gave a cash injection to midsize firms that larger firms could not benefit from.
Dan Scott, a Midwest-based recruiter at Angott Search Group who focuses on attorney placement in mid-market locations, said he observed many firms this spring where partners took reductions in draws and/or laid off employees. But these firms are now meeting their pre-pandemic budget or exceeding it, he said. Not only has lawyer and staff pay been restored, but partners are expecting to be made whole—or even better—by their year-end distributions, Scott said.
Some midsize and midmarket practices have experienced high demand this year, such as practices advising companies on Covid-19 regulations and labor and employment groups, he said.
Firms of all sizes have employment practices, "but it is an area that tends to be more rate sensitive, so the smaller firms tend to do better in that space because they're less likely to pressure their partners to raise rates," Scott added.
It wasn't just labor and employment generating work, though. Scott also saw mid-market practices busy in deal and finance work, picking up from the initial drop-off.
From what he's observed, both midsize and larger firms have bounced back from their April forecasts, but larger firms tend to be more cautious in restoring pay, he said. In some cases, midsize firms restored pay quicker or didn't make pay cuts at all, he said. "You're going to be more nimble," as a result of a smaller expense overhead, he said.
The ability of midsize firms to obtain PPP loans—available for businesses with 500 or fewer employees—was also a large help for midsize firms.
Foster Garvey, formed last year from the merger of two firms with deep roots in the Pacific Northwest, restored employee and partner pay in September. The firm, just like Cullen and Dykman, took out a $5 to $10 million PPP loan this spring, according to government records.
The firm's salary cuts were as high as 20% for shareholders. The firm also had some furloughs and "very limited" layoffs in the spring, said Seattle-based Diana Shukis, co-chair and principal at Foster Garvey. "That was a scary time, so as we planned and took into account adjustments we needed to make," she said.
Those austerity measures, together with the firm's PPP loan, had an impact on restoring pay, she said, calling them "a stabilizing force."
Shukis added the move forward with salary restorations was based on a "trend of strong financial results" and "levels of work increasing." In particular, she said, the firm saw strong activity in billable hours and revenue, which was "considerably better than expected and really very close to the pre-pandemic levels."
"We are still seeing strong demand. A number of our clients are getting back to business," she said about year-end collection time. "We anticipate continuing to see strong demand."
Some clients have requested somewhat longer payment terms or made other requests as they manage their businesses, such as RFP or fixed-fee requests. "We're able to meet those kinds of requests and partner with clients," she said.
Echoing Shukis, Palmer, the managing partner at Cullen and Dykman, said in a late October interview that his firm's collections have also been strong. He said he hasn't seen requests for delayed payments, unusual discounts or a big change in realization rates this year.
He credits the firm's base of clients—such as insurance companies, banks, utilities and universities—many of which were deemed essential services and didn't shut down during the pandemic. Still, he said, it's too early to know how collections and realization will change this year, and he will know more in late December.
Palmer said the firm expected back in March for revenue to drop in 2020, "but we saw demand stayed strong and that allowed us to come out of this crisis." While the firm has still seen some "revenue slippage" this year, it's also benefited from a decline in expenses, such as client entertainment, meal events and discretionary travel.
There's still a lot of uncertainty, he added, noting the possibility of more coronavirus infection waves, a vaccine or government shutdown orders.
"We're going to be cautiously optimistic, and we're going to remain conservative," Palmer added. "We're hopeful the worst is behind us."
Actions Speak Louder Than Words
Give us a chance. Connect with us to see how we can build a partnership today.