More Thoughts About Electric Vehicles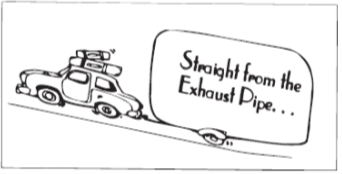 Author: Joe Giacomin
(248) 453-0092
Quite often, this segment of my newsletter features something relative to transportation. In the Winter edition, I talked about electric vehicles. In this issue, electric vehicles will once again be at the forefront. The (EV) subject and the various scenarios they represent, fascinates me.
I admire the auto manufacturers, (established and upstart) which attempt to forecast the future as they wager $Billions on what will (maybe) be. Here we are in 2021. By 2031, I guarantee we will experience major changes, not only in what we drive, but how we drive …and purchase. Manufacturers which are familiar may no longer exist –or function in conjunction with one or more (merger/acquisition) companies.
Based upon the relative simplicity of propulsion in Electric Vehicles (think "skateboard") and their mix and match applications, I envision a segment of the industry will be devoted to appliance-like vehicles that may threaten the proverbial love affair with the automobile.
There will be a place for full-featured, personal transportation (it is here where interior systems and electronics will loom large) but I sense that by 2045 and beyond, every segment of the automotive business as we know it; from design, supply and manufacture to sale or lease or rent or borrow, will look and function quite differently than it does, today.
Corporate executives tasked with making some very difficult (and gutsy) decisions, will in most cases, not be in charge come mid-century… but the case studies at business schools will be abuzz with the brilliant… and the "What were they thinking?" You can count on it.
Actions Speak Louder Than Words
Give us a chance. Connect with us to see how we can build a partnership today.