Tales From The Road: Business Travel in the "Good Old Days"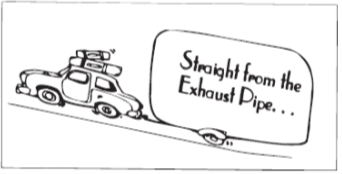 Author: Joe Giacomin
Managing Director, Automotive Practice
(248) 453-0092
jgiacomin@asgteam.com 
Tales From The Road: Business Travel in the "Good Old Days"
In my early career, I recall waiting to board an airplane when an airline representative offered me a first-class seat at no additional charge. I believe it resulted from some type of scheduling glitch. Lucky me.
The flight, originating in Milwaukee, would be continuing to New York City following a stopover in Cleveland, Ohio which was my destination.  I settled into a spacious forward cabin seat next to a gentleman headed for the "Big Apple".  Try to imagine me, the young businessman (I was twenty-five) traveling along-side a middle-age, very high-powered executive in a gray pin-stripe suit… cocktail in hand.
As our flight progressed, we engaged in fascinating (he was hilarious) conversation. I listened intently as he went on about a presentation he had in Chicago, his challenges in the business world and the competitive environment at his mid-town Manhattan office. He also offered an earful about airline travel – which he experienced frequently. He emphasized his preference for flying "First-Class" whenever possible…exclaiming, "it's truly the ONLY way to travel." He then turned toward me as he pointed toward the rear, coach section. Whispering loudly in what I would describe as an east coast, sophisticated Yogi Berra accent, he declared: "Young man, look at it this way; back there they serve peanuts, up heeya, we get ahhhmonds.  It's something that has made me smile every time I think about it.  Those were special times
Actions Speak Louder Than Words
Give us a chance. Connect with us to see how we can build a partnership today.