The "Destination" Company: Changing Times for Auto Suppliers?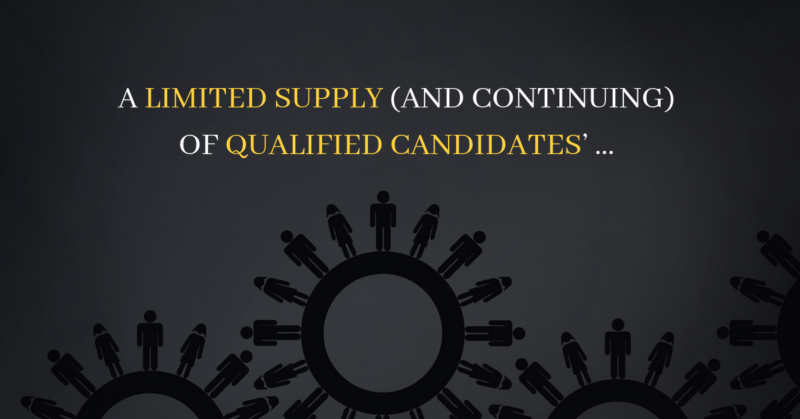 Sales people and corporate recruiters have a lot in common. One sells a product or service and the other sells the company which employs them.
It's hard to believe, but at one time the Xerox Corporation — you know, that company synonymous with photo copies — was once a destination company for high-polished, "popular man or woman on campus" types.  For those who may remember, during their first twenty years, the big "X" dominated the office copier market and over a fifteen-year stretch (thanks to their patents) were the only company which manufactured a plain paper machine. Translation:  Their super-sharp representatives, while articulate and intelligent, found that the product more or less, sold itself.
For the Xerox corporate recruiters, attracting high-profile representatives was a proverbial piece of cake. The company could take their pick. A similar present-day comparison might be companies such as Google or Apple. As Xerox was in the past, they are clearly what is often referred to as a destination company.
Automotive OEM suppliers have their share of destination companies. Although, many of their products and technologies have been known to produce a "wow" factor, their core attraction has often been centered on stability, market share, high quality components, lucrative income, benefit packages, and a history of career growth from within.
And, like Xerox in days of old or present-day Google, corporate recruiters employed by many of the automotive destination companies, have enjoyed a built-in advantage when recruiting —whether it is straight from the college campus or in their efforts to attract experienced contributors. These are the organizations which are most often mentioned when a candidate is asked: "Are there any specific companies you would like to work for?".
There are names we hear over and over and others, often major corporations, which are rarely mentioned.
Yes, being a destination company has many advantages…to those seeking employment, and to those whose job it is to recruit them.
A suggested word of caution to auto supplier executives:  There is a perfect storm looming.  A limited supply (and continuing) of qualified candidates' – from the shop floor to the executive suite, rapid changes in transportation technology and heated competition from companies which a couple of years ago, weren't even on the radar. These factors may cause you to review your strategy and will challenge the best of your staffing team.
In the coming months and years, Ms. And Mr. Desirable Candidate won't be automatically responding to an ad or on-line inquiry. You will need to remain… or become a "best destination" company. However, in this super-heated environment, company desirability alone will not guarantee success. You'll need to insure your recruiting team is well-trained, professional, creative, tenacious and above all, possess exemplary selling skills.
It's the 21st century – everyone has "plain paper".
Actions Speak Louder Than Words
Give us a chance. Connect with us to see how we can build a partnership today.