The Job Interview in a Time of COVID-19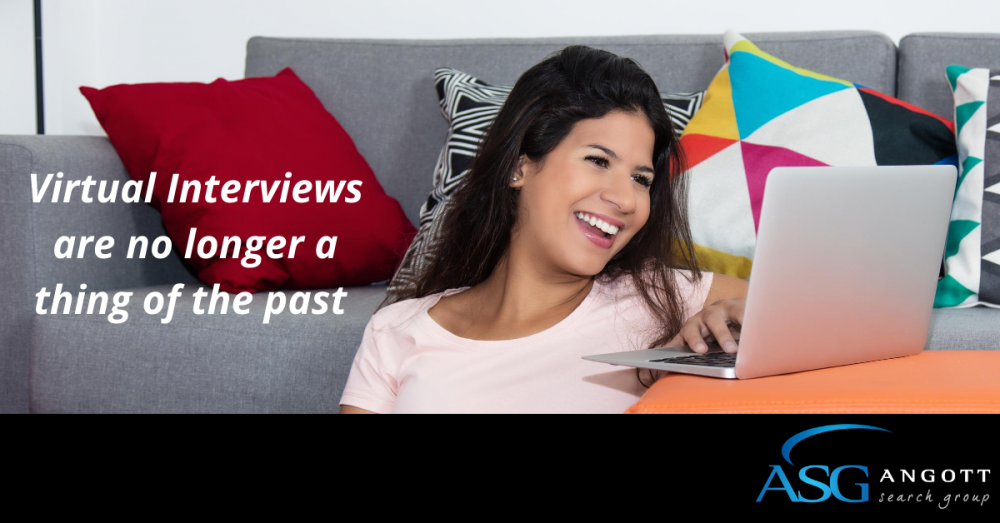 As meeting in close quarters in now viewed as too risky, many employers are canceling all face-to-face interviews. Large global employers, such as Google, LinkedIn, Amazon and Facebook, for example, have completely eliminated in-person job interviews for the foreseeable future to protect both employers and candidates. Upcoming college graduates are also greatly impacted, as demonstrated by accounting firm PwC, which is using videoconferencing for more than one thousand new graduate interviews, according to topinterview.com.
"Preparing for a virtual interview is the key to success, "advises Mark Angott, President of Angott search Group. "Dress the part and be aware of your at home surroundings like background noise and your backdrop."
Here are two sites that offer tips to help you perform at the top of your game:
How to Prepare for a Skype Interview This guide provides tips on how to make sure your technology won't let you down, on ensuring that your location is private, and on how to make good eye contact and express your feelings in front of the camera
How to Boost Your Likability in Video and Phone Interviews This article coaches you through a variety of strategies to ensure you're making just as strong of an impression on a video screen as you might in real life and demonstrating your enthusiasm for the job.
"Do not forget to follow up with a "thank you" note after your interview," notes Angott. "I personally prefer a hand-written note versus an email, as it is more personable."
Actions Speak Louder Than Words
Give us a chance. Connect with us to see how we can build a partnership today.