The Motor City – What a Place!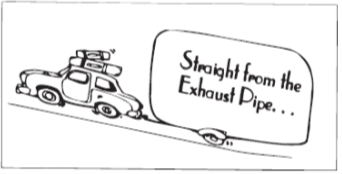 It was quite a few years ago that a career opportunity motivated me to relocate to the Metro-Detroit area and accept a sales management position.  This job allowed me to visit offices and factories throughout the region. I had always considered it to be "common knowledge" that the auto industry is massive, but the full impact of just how "big" it really is didn't sink in until I became absorbed by the industry.
I recall being amazed by the sheer volume of facilities I encountered…staffed with professionals designing, testing and building every conceivable auto part (steering wheels, seats, pistons, bumpers, headlights) slated for inclusion on an upcoming new vehicle.
Fast-forward to October 2019: I visited the offices and technical center of a potential new client, a global manufacturer of interior trim components and electronics, and I received a tour of the entire facility by one of the senior executives along with a sneak peak of the future.
As I headed back to my office, I thought about what I had just seen – the people, the products, the enthusiasm, and technical innovation coupled with just plain ingenuity. It's no wonder why companies and people continue to look to the Motor City and choose to locate within the region as the next generation of transportation is developed. What a country!
Actions Speak Louder Than Words
Give us a chance. Connect with us to see how we can build a partnership today.