Employment Law in General Practice Firms and the Rise of the National Boutiques in the Pandemic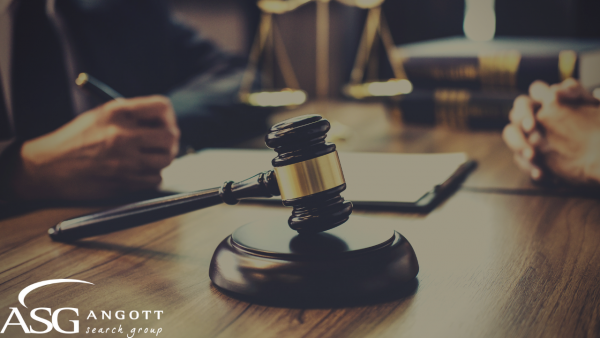 Author: Dan Scott
dscott@asgteam.com
(248) 453-0087
Complying with an ever-changing series of rules related to the Pandemic have been keeping employment lawyers very busy since March of 2020.
Remote work and return to work policies, mask mandates, vaccine directives, State and Federal executive orders and recommendations can make their clients heads' spin, and they usually rely on their outside counsel to make sure they're in compliance. These law firms are also weaving their way through this landscape even as they're advising their clients.
I've spent a lot of time in the last 28 years recruiting employment lawyers. While an interesting area of practice, it seems to present some unique challenges for general practice law firms. Representing corporations is what law firms like to do; but acting for them when they're being sued by people (instead of other corporations) can create some interesting dynamics. This has been, historically been the bulk of what employment lawyers do, despite dealing with whatever short-term COVID compliance issues.  (Or are they really short-term problems?)
First, most of the individual discrimination cases don't have a particularly high financial exposure, and for that reason it's hard for firms to charge the kind of rates that are typical in large general practice firms. Insurance companies offering coverage to employers (EPLI) has increased the downward pressure on rates. (COVID compliance, on the other hand doesn't seem to have those kinds of issues, which can further complicate things).
Second, this is an area of practice where practitioners can get a lot of work from their partners in other groups. While yes, this is an advantage, the traditional model of not sharing origination credit on cross-developed work can put employment lawyers at a disadvantage in evaluating and rewarding success. As a result of all this, a lot of employment attorneys formed boutiques in their local market; general practice firms could refer employment work and not worry about rates or whether the boutique would try to 'poach' other work from their clients. They could also develop their own client relationships without upward rate pressure and develop alternative fee structures.
But as a small local firm, it was difficult to service a regional or national clients' overall needs, and that's where the National Boutique model came in. These include firms such as Littler Mendelson, Jackson Lewis, Ogletree Deakins, Fisher & Phillips and Ford & Harrison.
I remember a merger I was involved in during the summer of 2005 when a New Jersey boutique was looking to be acquired. The firm represented a number of large national corporations who were paring down their list of approved outside counsel. These clients were telling the boutique  that they needed to either join a general practice firm (where they could market other services) or join a national boutique so that could offer similar services in other States. Their concern with merging with a GP firm was that their rates would be raised to the point where they would lose their clients, so they decided to become the New Jersey office of one of the National Employment Firms.
Then comes the issue of origination credit' origination credit, which is often both bane and boon to all private practice lawyers. Partners that brought in a client want to be rewarded when new work comes in from that client; but this policy deters partners from pursuing that work in favor of developing their own, new clients. But in a National Boutique, partners will share that credit.  Interestingly, many forward thinking GP firms have adopted this policy as well.
It makes sense, doesn't it? After all, the easiest client to get work from is the one that already knows you, and incentivizing your partners to go after that work financially just makes sense.
I was involved in a merger ten years ago where the local boutique represented a lot of automotive suppliers, national entities in fact, and they were representing them locally for the most part. Within a year of the merger, they had client files in dozens of other offices, making everyone more successful.
Now let me be clear; I've spoken to a lot of employment partners that are in a general practice firm, and it's the right place for them. They're sending work to other practitioners, they're taking a lot of high-stakes cases (class actions for example) or they have a practice that includes other types of litigation. There are also a lot of GP firms that understand the unique aspects of this practice and help their partners be successful. But every year the national boutiques are getting larger and in reality, taking market share.
Actions Speak Louder Than Words
Give us a chance. Connect with us to see how we can build a partnership today.