Tips on How to Stay Positive for the Long Haul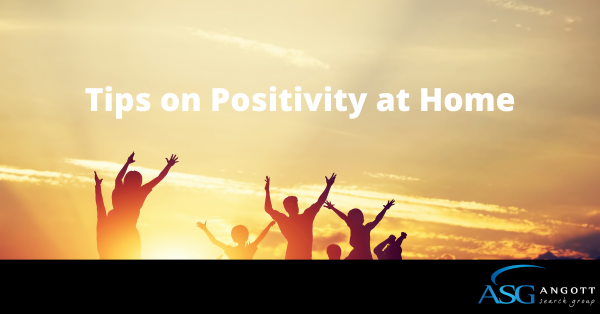 You've been working from home for more than six months now, and most likely some of the novelty has worn off. You may love the absence of a long commute and the need to present a professional appearance. But you are likely missing the easy camaraderie of daily contact with co-workers, the ability to pop into someone's office and immediately resolve a problem, and the businesslike atmosphere of a formal workplace.
So how do you stay positive and focused as WFH becomes ever more firmly entrenched as a common practice? One thing that everyone seems to agree on is the importance of creating the right setting. Though it's tempting to simply grab your laptop and set up shop on your couch (or even in bed), that can be detrimental both to your work and your ability to relax at the end of the day.
Maintain a healthy work-life balance. You know it's not a good idea to take your work home with you, but that can be hard when work is already at home. Schedule times throughout the day to address issues on the home front and maintain a flexible yet stable work routine and mark those times on your calendar.
It is also essential to be able to turn work off, even though it's tempting to do one quick task or reply to an email since it's always available. Avoid this kind of overlap by doing your best to "stay in your lane" — whether it's work or home life.
Make learning a priority. This is a good time to take on learning new things, even about yourself. Something as small as discovering what hours of the day you work best or where you work best and feel the most motivated can help you develop productive habits to carry forward. Some companies have training programs in place that you can access remotely. If not, ask for what you need. Keeping our brains stimulated with new learning also helps to boost our mood, energy, and thinking capacity while we're working remotely.
Actions Speak Louder Than Words
Give us a chance. Connect with us to see how we can build a partnership today.