Transformation from the top! Leading Metro Detroit recruitment firm, Angott Search Group, names new President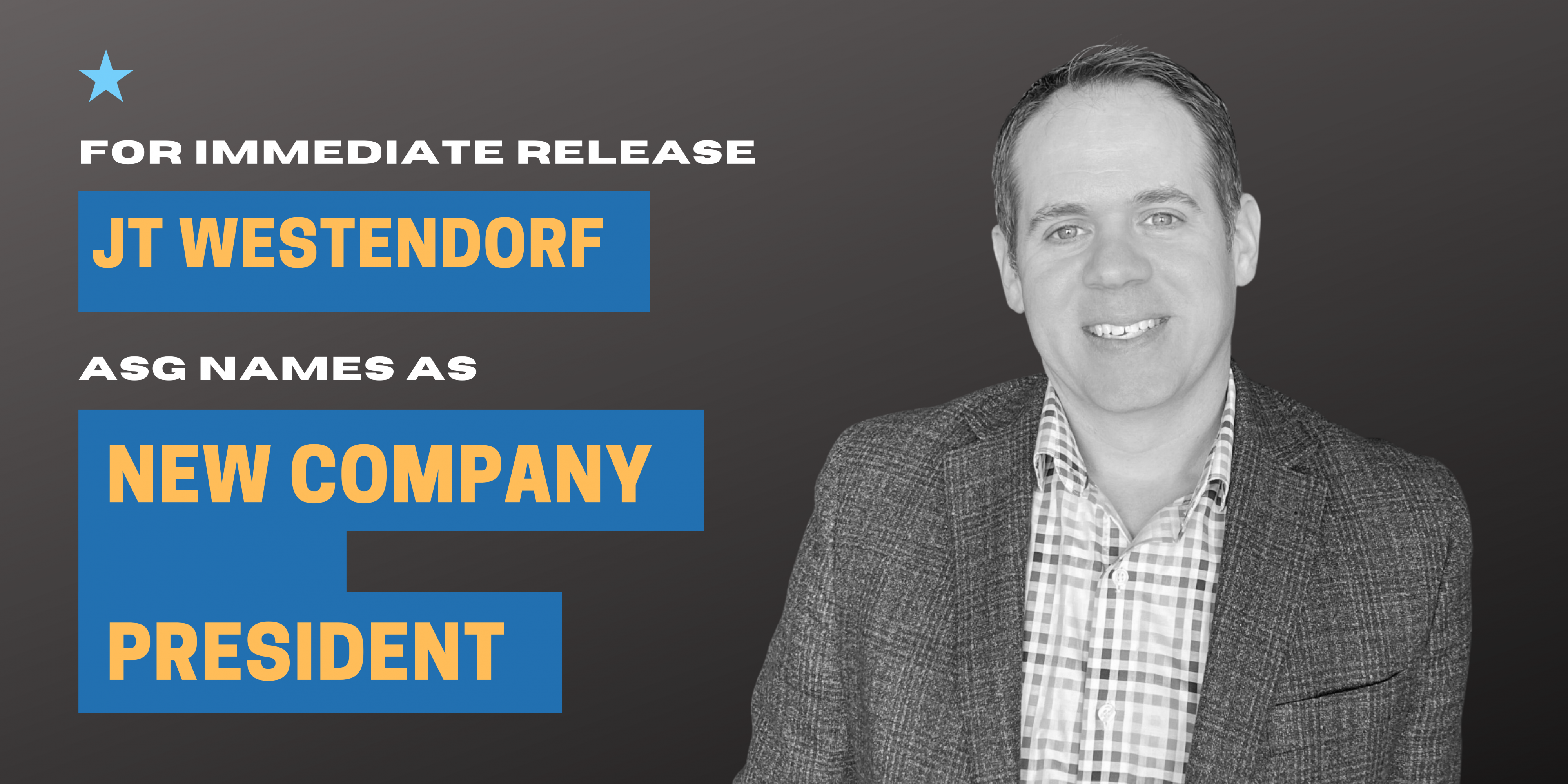 After 40 years in business, Angott Search Group (ASG) ushers in a new era with the appointment of longstanding exec, JT Westendorf, as President. Founder, Mark Angott, will assume duties as CEO and Chairman.
Contact:
Mark Angott, Chairman & CEO
(248) 453-0105
mangott@asgteam.com
ROCHESTER, MICHIGAN, February 16, 2022
One of Metro Detroit's '101 Best & Brightest Companies To Work For', Rochester-based recruitment specialists, Angott Search Group, is accelerating fast into 2022 and beyond. And as part of a new era, EVP, JT Westendorf, will assume the role of Company President.
Effective immediately, the announcement also means that current President and Founder, Mark Angott, will now move into the role of CEO and Chairman. Since its founding in 1981, ASG has placed thousands of candidates into full-time roles across the country – in sectors as diverse as financial services, energy, and automotive – generating over $75 million in revenue.
The company's longevity is partly due to its ability to evolve with the times, as Mark Angott explains: "ASG's continued success is a testament to our team's tenacity, skill, and willingness to embrace change over the past 40 years. Under JT's leadership, I'm convinced we'll continue to be successful. I'm thrilled to be handing over the reins to him."
For insiders, JT's appointment comes as no small surprise. JT has an impressive track record in hires; most recently, he was EVP of ASG's financial services recruitment team. Since joining ASG in 2006, JT has been a familiar face to ASG's loyal client base, and has played a big part in establishing ASG as a key player in a competitive market – even during the 2009 recession, when many search firms didn't survive.
A next generation leader, he's been an integral part of the succession plan. Now he's ready to take ASG to the next level. While he has plans to make changes to help ASG navigate the ever-changing recruitment landscape – by moving into interim staffing and consulting services, to create a more full-service offering – JT explains that he's more committed to customer service than ever before.
"While I'm excited to lead the charge by expanding our service offerings, my time at ASG has taught me that recruitment is a relationship-based business. Continuing to provide a high level of service to our existing and current clients and candidates remains a key priority." states Westendorf.
Actions Speak Louder Than Words
Give us a chance. Connect with us to see how we can build a partnership today.