When Law Firm Demand Drops, Who Will Be Left Out in the Cold?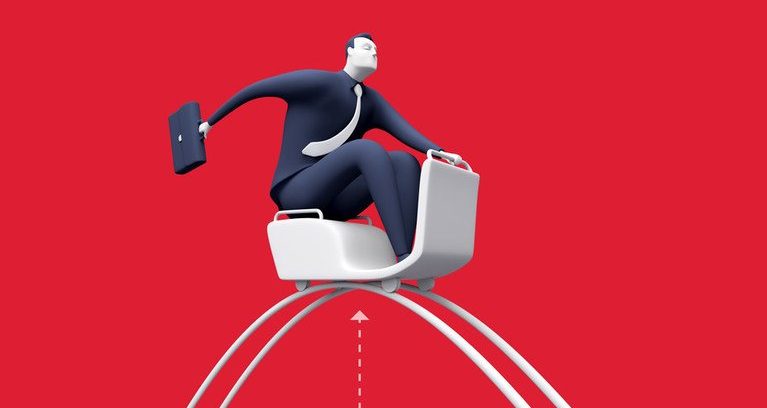 Demand can't stay like this forever. When the music eventually stops, industry observers say, not everyone will be able to find a chair.
By Bruce Love | January 27, 2022 | The original version of this story was published on The American Lawyer
Anyone who has lived through multiple economic cycles will tell you that the boom times don't last forever. And when the music stops, there won't be a chair for everyone.
So, while business has been soaring for the legal industry—even as the economy tanked early in the pandemic—few believe the salad days will be endless. What will happen to law firm talent and the lateral market when demand for legal services inevitably dips?
Legal industry recruiters and observers say corporate transactions lawyers could be left without a proverbial seat, and those who work remotely will pose poignant questions for leaders to ponder.
Dan Scott, who places lawyers at large and midsize firms in the U.S., has lived through four recessions. And if the question is whether people will be let go when demand drops, his answer is an emphatic yes.
"Firms will lay people off. They have before and they will again," says Scott, director of the legal practice group at recruiting firm Angott Search Group. "Back in 2009 to 2011, after the financial crisis, every day you would read about large firms laying people off."
In a downturn, the lateral market can lose so much steam that even legal headhunters will be on the chopping block, Scott says.
"When demand drops, a lot of my competitors will get out of the business and go back to whatever they were doing before," he says. "I've survived four recessions and have seen reductions in the number of legal recruiters by as much as 70%."
Deal-oriented practices are historically vulnerable in a recession, Scott says, including capital markets, M&A, real estate finance and other transaction-based practices. With fewer business transactions taking place, clients have less need for the lawyers who manage the paperwork.
Dan Binstock, a partner at legal search firm Garrison & Sisson in Washington, D.C., recalls that during the Great Recession, some firms approached layoffs—especially of associates—as if they would be easy to recoup once the market picked back up. But this time around, things might be different.
Scott admits mild surprise that transactional and corporate practice areas have actually flourished during the pandemic. But he puts this down to the fact that unlike in other economic downturns, the pandemic actually led to more business for clients.
"The weird thing about the pandemic," he says, "was that business didn't slow down."
Nonetheless, whatever practice areas see marked—and sustained—dips in demand, they will eventually see layoffs, Scott says, for one simple but powerful reason: Equity partners in big firms are going to protect their profits and compensation.
"Management needs to keep partners happy, or they will go someplace else," he says.
The overriding concern among leaders at large firms is that when demand drops and practices slow down, they may lose partners to smaller firms. To curb partner losses, they will do things that will enable them to keep those partners in practice.
Scott explains that generally—but especially in economic downturns—big firm often lose partners to small firms because smaller firms are usually more efficient and put a higher percentage of revenue in partners' pockets.
"To guard against this partner flight, big firms reduce their leverage," Scott says
.
For instance, if an equity partner had enough work before a downturn to keep four associates and one nonequity partner busy, but now they are keeping two associates and no nonequity partners busy, "guess who gets let go?" Scott asks rhetorically.
Similarly, partners who aren't bringing in business will also be on the chopping block.
"I've seen this historically every time there has been a recession. And one will happen again. It's just a question of time," Scott says.
Lauren Drake, a Washington, D.C.-based legal recruiter with Macrae, agrees that when firms encounter economic headwinds, top performers inevitably "flee for higher waters." But she has a different take than Scott on the resulting impact on the lateral market.
"In our experience, the lateral market remains relatively hot even when the market and the economy are not so great," Drake says. "So, if and when demand dips, we will still see a lot of lateral moving, but it will be more about top partners moving from struggling firms to firms that are not feeling the impact of the dip as acutely."
She also thinks lawyers' wallets will be more vulnerable than their actual jobs.
"I suspect that people's comp may be impacted, but not their jobs," Drake says. "Most of the firms doing a huge amount of hiring are well-positioned in the market, and likely still will be if demand dips."
Those firms are not likely to have a knee-jerk reaction and let people go, Drake says. But compensation for partners who are suddenly much less productive may decline, depending on how their firm structures its compensation system.
After this past year, where there has been an "almost unrecognizably high demand for associate talent," Binstock says, firms will think long and hard about reacting too quickly through associate layoffs.
"They will do everything they can to avoid the 'L' word, as the reputation and stigma can linger for years afterwards," Binstock says. "The market, for better or worse, has a long memory for attorney layoffs."
To avoid redundancies, Binstock says firms will likely take a number of defensive measures.
For associates, they may reduce across-the-board bonuses and limit them to only the highest performers.
"Or they may freeze or reduce salaries," suggests Binstock, admitting that this could be a precarious move in the middle of a talent war where associate incomes have soared in the past year.
For partners, firms may implement short-term holdbacks on distributions, implement capital calls, or adjust compensation downward so that firms retain more capital.
"We saw some of these measures during the beginning of COVID-19, but those were short-term," Binstock says.
He agrees with Scott that transaction lawyers have historically been the first to go in a true recession.
"In the past, when the market as spiked, the most rapid hiring was in corporate. And when the market slowed down, the corporate attorneys hit a sudden drop in work," Binstock says.
But given how hard it has been to find corporate associates this past year, and how important corporate practices are to numerous other practices, Binstock also thinks firms might be reticent to thin their corporate ranks.
"I wouldn't anticipate corporate layoffs unless firms are heavily saturated, and the downturn is expected for a longer term. And only then, the layoffs would be as minimal as possible," he says.
Binstock thinks whichever practice areas they come from, nonequity partners, counsel and senior associates are the most vulnerable to layoffs.
"It's often easier to camouflage the layoffs at those levels as compared to junior to midlevel associates, where word spreads fastest in the market," Binstock says. "And it's harder to remove equity partners at many firms."
Binstock imagines that if the market does experience mass sackings, they will be done in a "stealth layoff fashion" to avoid bringing any negative attention to a firm. But it is often unavoidable that word will get out, he warns.
Another potentially vulnerable class of lawyers are those who now work remotely. But recruiters warn against being quick to think that just because a lawyer is remote, they will automatically be the first to go.
"There's a knee-jerk reaction to say, 'Oh yes, the remote attorneys will be the first to go because they will not have bonded as much with the in-person attorneys,'" says Binstock. If a firm wishes to truly incorporate remote attorneys as part of its business plan—"which has a number of benefits," he notes—making remote attorneys the "sacrificial lambs" when demand drops would be disastrous for future recruiting efforts.
"Honestly, we're in uncharted territory," Scott says. "We've never seen firms embrace remote work the way we are now. I don't think anyone can predict remote workers will be the first to go, but it's been on the mind of people looking at remote positions—particularly associates who don't have a book—that they might become vulnerable in a downturn."
For Scott, scarcity of talent is the key component for remote workers.
"The main driver of firms offering remote positions is that they can't find people to do the work, so they have had to get creative," Scott says. He questions the value of throwing all of that creativity away simply because the market has taken a dip.
For example, if a lawyer focuses on specialist areas that are in high demand—like data breach incident response or employee retirement law—their firm likely isn't letting go of them anytime soon. "And if they are laid off," Scott says, "they won't have any difficulty finding a new position."
But that may not necessarily be the case for someone doing corporate deals or litigation, Scott adds quickly.
Still, when a firm is in the throes of a downturn, they may not be able to resist the easy out of laying off remote workers, Scott acknowledges.
"If a group leader has 50 people working for them, are they going to have a knee-jerk reaction that the person who isn't physically in the office will be the first person on the chopping block?" Scott says. "I don't know. Honestly. It's an open question, and we just don't know the answer. You would hope that firms would do what makes business sense for them—looking at revenue generation, regardless of whether they're in the office or remote working."
But lawyers are human, and the choice to fire or retain may come down to managers choosing to keep someone they like to have lunch with weekly over someone they've only ever met through a computer screen. When soaring demand eventually begins to sink, the commitment to remote work may be put to the test.
Actions Speak Louder Than Words
Give us a chance. Connect with us to see how we can build a partnership today.