Your Company Interview Process: What Message Does It Project?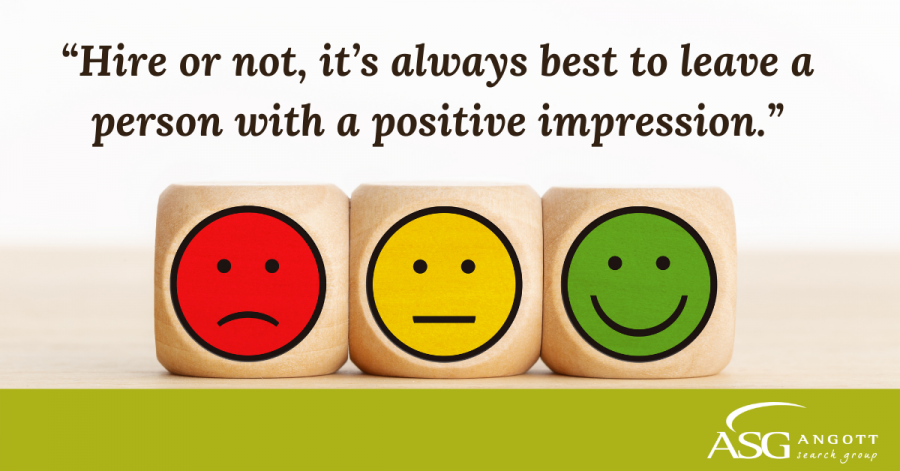 Author: Joe Giacomin
Managing Director, Automotive
(248) 453-0092
jgiacomin@asgteam.com 
Your Company Interview Process: What Message Does It Project?
Are you torturing your job candidates?  You're probably thinking, "That's preposterous! We're a professional organization. We've been in business for several years, we're successful, innovative, profitable, and our products are among the best in their segment."
This is terrific news but bear with me on this. I believe you will agree that very few things are more important to any organization than acquiring and retaining the very best people. Highly qualified professionals are a primary reason why a company (maybe yours) enjoys a leadership position and sustainability.
It's no secret that based upon numerous factors, current availability of top talent is limited. Hiring authorities are scrambling to recruit, interview and hire the qualified people they will require to move their company forward.  Parallel to this, the highly competitive and rapidly changing global market demands diverse qualifications.
Let's imagine that via a variety of recruiting and screening methods, you have attracted a star performer, and he/she has agreed to an interview. Congratulations!
Here are a few tips to consider that might increase your ratio for success:
Hold off on testing. If your process includes a candidate taking a written test or submitting to some sort of professional analysis, introduce it later in the process. It is best to not over-complicate things or burden a person during the discovery stage. Top candidates most likely have not been actively job searching. They're successful and relatively satisfied. It's best to schedule a phone/ video call or brief in-person meeting and then if the initial results show promise, move on to next steps.
Keep it moving. Every organization maintains a particular interview process that they believe works for them. The key: Is to keep the process moving. Lengthy gaps between interviews, cancelled meetings, changes in participants, locations or – worse yet, a company unable to clearly define how they plan to integrate the new hire may cause a candidate to wonder, "Do I really want to work for this company?"
Make a decision. It's always best if a hiring authority makes a final decision whether it is yes, or no. Candidates can handle rejection – IF the process is professional and the reason for a company discontinuing further discussions is realistic. Hire or not, it's always best to leave a person with a positive impression.
I spoke to a gentleman today who motivated me to write this piece. He stated he has been on four interviews (spaced weeks apart) with a prominent international manufacturer.  He was told on a few occasions to expect an offer. He even turned down another good opportunity along the way – only to be ultimately rejected by this company. They just couldn't reach a decision. I believe this debacle was mostly a result of some internal issues and not necessarily a deficiency with the candidate.  Regardless, they "tortured" this guy. It could and should have been avoided. I often ask people during a pre-screen interview, "Are there any companies you would really love to work for?"  They never mention the firm who interviewed this person.
Actions Speak Louder Than Words
Give us a chance. Connect with us to see how we can build a partnership today.