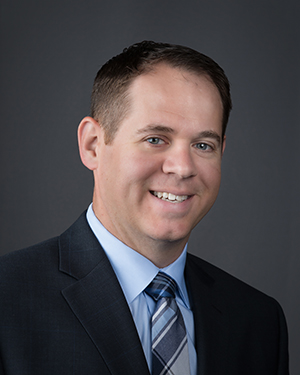 J.T. Westendorf, CSPC
EVP
(248) 453-0107
J.T. Westendorf is a graduate of Western Michigan University, holding a BBA with a major in Computer Information Systems, and minors in General Business and Accounting. He has been a member of the ASG team since 2006 and earned his Certified Senior Project Coordinator (CSPC) title in 2009. He currently serves as EVP – Managing Director of Banking and Financial Services.
J.T. brings a multi-faceted approach to his position, and an adaptability that enables him to effectively pair the right personalities with the right organizations and positions. He is committed to treating his clients the way he would want to be treated himself – with honesty, integrity, dedication and attention to communication. It is this philosophical approach to his work that allows him to execute search and recruitment for such a wide range of position levels in the banking and credit union sectors, including everything from CEOs, CFOs and CIOs to loan officers, business bankers and branch managers.
Away from the office…
In his spare time, J.T. loves cheering on just about any Detroit sports team, and is also a UM and WMU fan. He is also an avid IndyCar fan and has attended 8 Indy 500s so far. His personal sports activities include golf and running, and he completed his fourth half-marathon in the spring of 2016. J.T. is a firm believer in giving back to the community, and serves as a member of the Board of Lutheran Fraternities of America – Church Building Construction Fund.
J.T. and his wife, Melanie, have four daughters and a Shih Tzu. They enjoy anything that gets them outside together, especially boating.
Favorite quote:  "Life is a marathon, not a sprint." – Phillip C. McGraw
Actions Speak Louder Than Words
Give us a chance. Connect with us to see how we can build a partnership today.