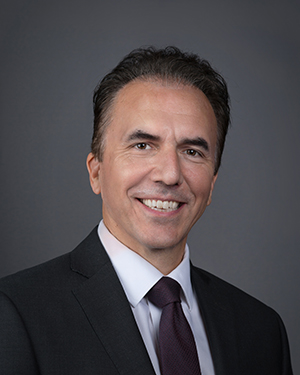 John Radebaugh
Director
(615) 224-8507
John Radebaugh began his career in executive search with ASG in the 1990's, and with the exception of three years, has been active in search and recruiting ever since.  John is originally from the Detroit area but moved to Nashville, Tennessee back in 2000 and has been there ever since.  Over the years, John has led searches in a variety of industries including the OEM Automotive supply chain, Banking and Financial Services and Food Manufacturing.  His primary focus with ASG is to partner with the management teams and boards of financial institutions on key engagements across business lines including Commercial Banking (CRE, C&I, Ag Lending and SBA Lending), Private Banking, Trust, Wealth Management and a variety of functional and management level positions.  Because of his network in the capital markets, he will also take on select C-Level assignments in other industries as well, depending on the need and the fit.  Part of John's process in working with the clients that he represents in the market is to gain a keen understanding their culture and what makes them unique in the market and then take that message to market and identify the "highest and best" fit for that particular mandate.
Out of the office…
John has been married to his wife, Julie, for 27 years and has two children, ages 17 and 24. Outside of work, John is a guitarist and plays out in the local Nashville music scene from time to time and is active in recording both his own music as well as working with others on recording projects. He has also been part of the music team at his church for 14 years. Lillie, a beautiful Golden Retriever, is also a beloved member of the Radebaugh family.
John also enjoys watching football (rooting for the Titans and Lions) and hockey (Go Predators and Red Wings!). He's hoping that this will be the year that the Preds can make it past the 2nd round of the Stanley Cup playoffs.
Favorite quote:  "Timing, perseverance, and ten years of trying will eventually make you look like an overnight success." – Biz Stone, Twitter co-founder
Actions Speak Louder Than Words
Give us a chance. Connect with us to see how we can build a partnership today.