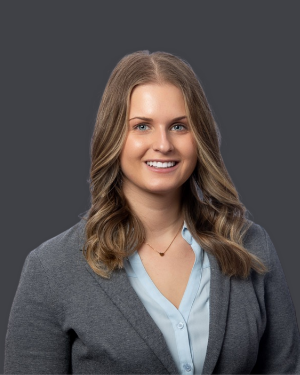 Lydia Baudoux
Marketing & Research Coordinator
(248) 453-0086
Lydia joined the ASG team late 2021. She graduated from Michigan State University in 2020 with a B.S. in Advertising Management. Her background includes digital marketing and marketing research that is focused on brand awareness and relationship building.  As the Marketing & Research Coordinator, Lydia works together with our team to generate engaging content and leverage networks with industry professionals and influencers on social media.  Utilizing her excellent creative abilities, she promotes the ASG brand throughout a variety of social and digital platforms while providing our account executives with industry related research and the sourcing of candidates.
Outside of the office…
Lydia enjoys spending most of her time with her boyfriend and her family. In the summer months, you can find her on Lake Charlevoix enjoying the summer sun and a boat ride. When the snow hits in Michigan, she is most likely snowboarding or by a fire with a cup of coffee and a book. Lydia also loves traveling, hiking, yoga, and MSU sports.
Actions Speak Louder Than Words
Give us a chance. Connect with us to see how we can build a partnership today.