Since 1981, we have built a high-energy comprehensive team that is passionate about finding talent that will match with your business objectives, expectations, goals, and culture that can lead your business to new heights.
Our insider perspective provides a deep understanding of what it takes to overcome common industry challenges and perform at a high level. Far beyond just filling positions, our team identifies candidates with the right blend of ability, experience and motivation to thrive in their roles and reach their potential as dedicated future leaders of their organizations.
At Angott Search Group, we believe mutually beneficial relationships are our greatest asset. We work diligently to bring the very best in recruitment and executive search to our client partners and valued candidates alike.
By building connections and fostering relationships, we bring great people and great companies together.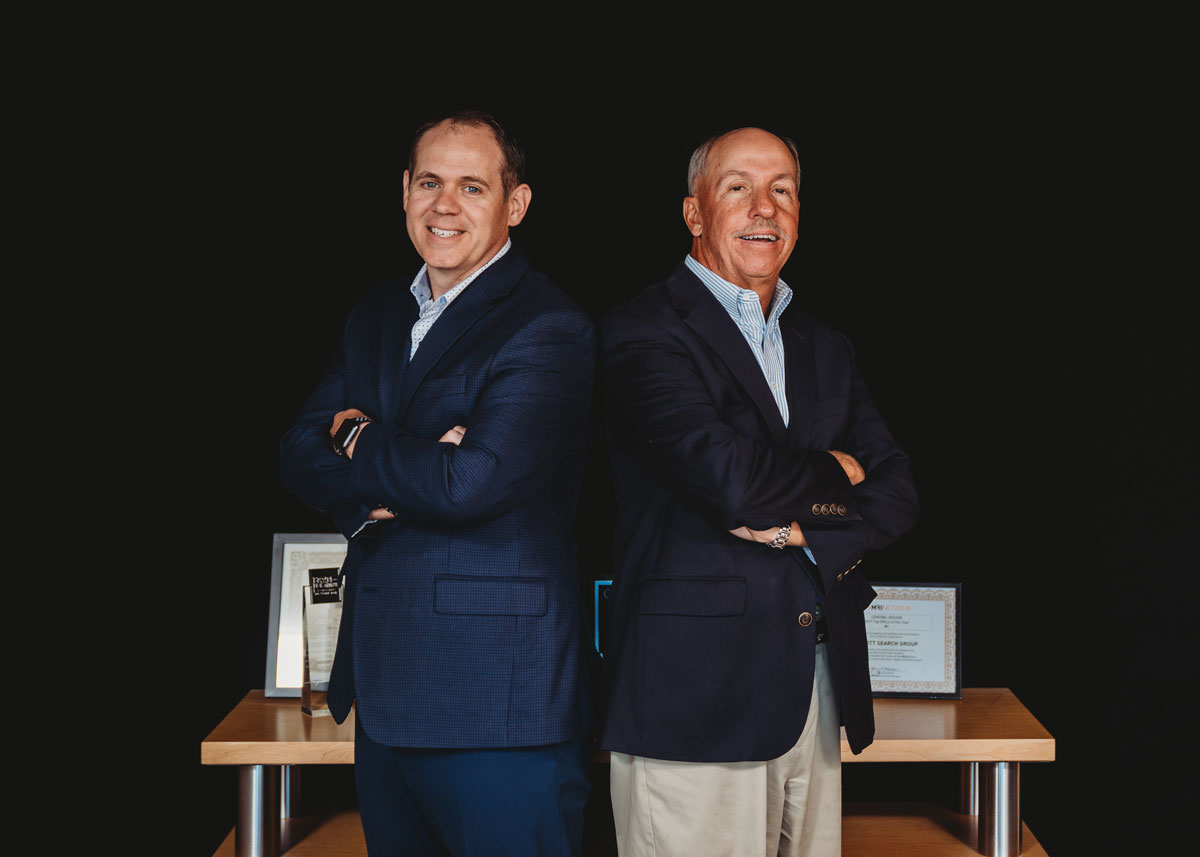 Throughout our 40-year history, we have demonstrated all of that and more.
We focus on maintaining quality relationships with people we meet in the industry – which makes the difference when it comes to finding and placing candidates for clients.
Our team members have expertise in the industries they serve.
We have fun at work and are committed to a positive work environment based on teamwork and respect for one another.
Our effective leadership is reflected in the tenure of our team — many of whom have worked for ASG for between ten and thirty years — in a space that typically sees significant turnover.
And it's not just our own people who stay — our client base boasts 70 percent repeat business.
By building connections and fostering relationships, we bring great people and great companies together.
Our recruiters customize solutions to meet clients' specific needs and culture. Candidates not only fit the requirements necessary for this role, but we also look to match the candidate with the culture of the organization.
But we don't stop with finding qualified professionals to fill leadership roles. We do it all:
Locate, contact, and recruit passive candidates who fit the requirements of each position.
Vet the candidates to narrow the field down to a small selection of candidates we think would be just right.
Facilitate interviews between the clients and candidates.
Participate in the job offer process.
Provide career consulting for candidates.
Act as consultants to client businesses as it pertains to hiring and human resources needs.

Alliance with

Park Avenue Group &
Management Recruiters of Wausau
Angott Search Group has entered into an operating alliance with Florida-based Park Avenue Group (PAG) and Wisconsin-based Management Recruiters of Wausau to provide clients with increased executive recruiting capabilities, broader geographic reach, and added in-depth knowledge in the banking and credit union industries.

Integrity
Do right by our clients and candidates – always.

Energy
Serve our clients creatively and enthusiastically.

Perseverance
Be tenacious. Be driven. Find a way.

Excellence
Deliver nothing short of extraordinary – every time.
PARTNERSHIP: We cultivate and nurture truly rich and meaningful relationships with every client partner. We become intimately familiar with their culture, needs, and expectations.
PERSISTENCE: No mediocrity. Whatever it takes, we will find superior candidates that strengthen your organization. You and your needs are our only concern. We dedicate all our resources to helping you reach your goals.
PERSPECTIVE: Not just recruiters. We are a team of tenured consultants with real-world professional experience in the industries we serve.
Knowing that quality people are the lifeblood and the most important asset of successful companies, our commitment is to:
Explore and understand our clients' business needs and culture.
Leverage our industry expertise, superior vetting and interviewing processes.
Apply relentless determination to identify and recruit those candidates who are best aligned to make an immediate and lasting impact on our clients' culture and bottom line.
Working

FOR YOU

The long-term partnerships we've established with our loyal clients is built on a foundation of trust — a trust that comes from results.