Automotive Executive Search
Partnership, Networking & Executive Recruitment
The Angott Search Group automotive recruitment team specializes in original equipment and aftermarket manufacturers/suppliers. In addition, the automotive recruitment team serves OEM component manufacturers in many sectors within the aerospace and automotive industry, including:
Aerospace
Construction
Heavy truck
Off-highway
Appliance
Advanced driver assistance systems (ADAS)
Electric vehicles
Industrial markets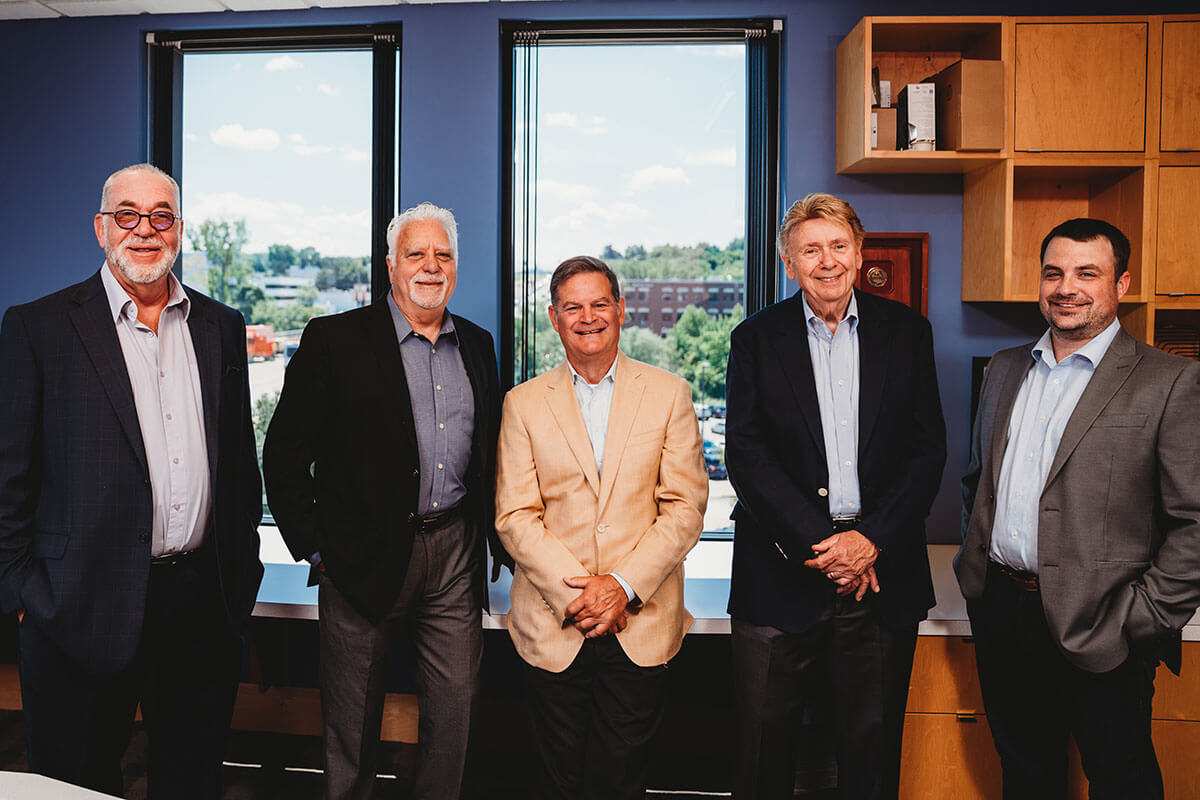 Typical Automotive Recruitment Assignments
Angott Search Group is here to help you find the ideal executives and managers for your business. Finding automotive executives that are the perfect fit for our clients is our specialty.
Typical assignments for the automotive, aerospace and other manufacturing industries include:
A full range of customer-focused positions

Sales/Sales management
Account management
Applications
Program management
Marketing

Technical disciplines

Most engineering specialties
Manufacturing
Research and development
Quality and process control

A full range of accompanying management assignments, from middle management to senior executive positions
If you need an automotive executive role or other management position filled at your business, our team has you covered, allowing you to focus on what's most important.
EXECUTIVE LEVEL:
Chief Executive Officer
President
Vice President
Chief Operations Officer
MANUFACTURING:
Plant Manager
Manufacturing Engineer
Production Manager
Quality Manager
SALES & MARKETING:
Vice President of Sales
Director of Sales
Marketing Manager
Sales Manager
Account Manager
Sales Engineer
AFTERMARKET:
Marketing Manager
Sales Account Manager
Director
Distribution Manager
Channel Manager
ENGINEERING:
Design Engineer
Product Engineer
Quality Engineer
Process Engineer
Simulation Engineer
PRODUCT DEVELOPMENT:
Product Development Director
Engineering Manager
Electric Controls Manager
NVH-Related Positions
Product Engineer/Design Engineer
Application Engineer
Finite Element Analysis (FEA) Engineer
Automotive Executive

SEARCH TEAM
Recently Completed

SEARCHES
Chief Sales Officer (CSO) – International Manufacturer of Capital Equipment
Payroll and Benefits Administrator – Manufacturing Corporation
Sales Manager – Steel Fibers – Manufacturing Corporation
Regional Sales Manager – Truck Manufacturing Company
Director of Human Resources – Automotive Supplier
Account Manager –

Lithium Battery Manufacturer
Account Manager – Global Automotive Supplier
Sales Development Representative – Global Manufacturer of Specialty Fasteners
Sales/Account Manager – Michigan Commercial Equipment Services
Tooling Manager – Global Partner for Automotive Fastening Solutions
Director of Engineering – Global Automotive Supplier
Plant Manager – Global Automotive Supplier
Joe Giacomin does his homework to get to know the profile the client is looking for and then he provided great value by filtering candidates and setting up a series of meetings with only the top fits. He is more personable than other recruiters I've worked with.
– VP of Marketing, Public Relations & Government of a Worldwide Aftermarkets Parts Supplier
Joe has a keen ability to match a client's needs and culture with potential candidates' requirements and personalities. He is a true professional and car guy who is thorough and keeps apprised of the automotive industry's trends as well as anyone. Has 40 plus years of experience and has adapted well to the ever-changing search and recruiting strategies that have evolved in the industry.
– Account Manager, World's Leading Diversified Manufacturers of Specialized Industrial Equipment
I have worked with Don DeLaura since early 2015 on two search engagements. Both positions proved to be very challenging international placements in our global sales organization. His keen insight to understand the company culture and my expectations resulted in the hiring of two highly qualified sales managers for our Japanese and European operations. Don handled the interview process deftly and provided a plethora of candidates to choose from. Both engagements were efficiently concluded in a very short period of time. Don is a consummate professional in the field of executive search and I would highly recommend him.
– EVP, Business Development, Top global automotive manufacturing enterprise